What to Consider When Buying Exotic Animal Skin Rugs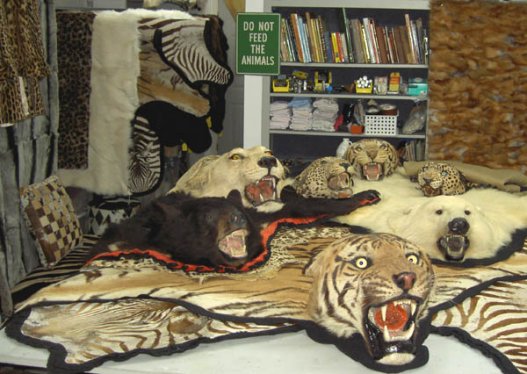 Exotic animal skin rugs are rugs that come from the hides of animals like springboks and goats. Rugs from Hide Rugs can be a very classy addition to your home.
On the other hand, buying an exotic animal rug can be a costly undertaking especially if you make the wrong choice. The following are some things to consider that will help you buy an exotic animal skin rug: 
Color and Marking
There is a wide variety from which to choose as it pertains to animal skin rugs. The colors of natural animal hide rugs are very distinct from synthetic ones. 
Most animal hide rugs have the color of the animal. These colors tend to be quite neutral but you can select options such as unicolor, dyed, speckled or tri-colored.
Exotic animal skin rugs are also covered in esoteric patterns. Common markings you will find include spotted, brindle, speckled and acid wash/stencil.
Texture
The texture of an exotic animal skin rug will depend on the size, shape and length of its hairs. Rugs from larger animals like cows or bears typically have larger and longer hairs than those from smaller animals like goats hence they have softer texture. 
 The texture of the rug should be as uniform as possible throughout the entire rug. However, you will never find perfect uniformity in a natural animal skin rug which can be a test for authenticity. 
 All you have to do is run your fingers through the hairs of the rug to know if it has the length of hairs you like. 
Quality
The quality of an exotic animal skin rugs can differ greatly. There are several tests you can perform to test the quality of an animal skin rug. 
The first test is the smell test. The rug should smell like genuine leather as that is what a hide is. You should also conduct the sight test which involves evaluating the sheen of the rug and it should look healthy.
The final test you should conduct is the roll out or bunch test. The test involves bunching up the rug and letting it roll out. A high quality rug will unroll easily and not leave wrinkles. 
Source
The source of an exotic animal skin rug is very important. It is also vital in evaluating the quality of a rug. 
There are places with a reputation for producing high quality rugs such as Colombia, Argentina and France. The quality of the rugs from such place is different because of the processes they use. They will also use materials like oils and salts to keep the rugs smooth. 
Décor Compatibility
The exotic animal skin rug you choose should be compatible with the décor of the room in which you are going to place it. Otherwise, a beautiful rug will end up looking out of place. 
Therefore, when going out to buy the rug you should have a place in your mind where you would like to put a rug. Once you do, buying a rug to match the space becomes an easy endeavor.