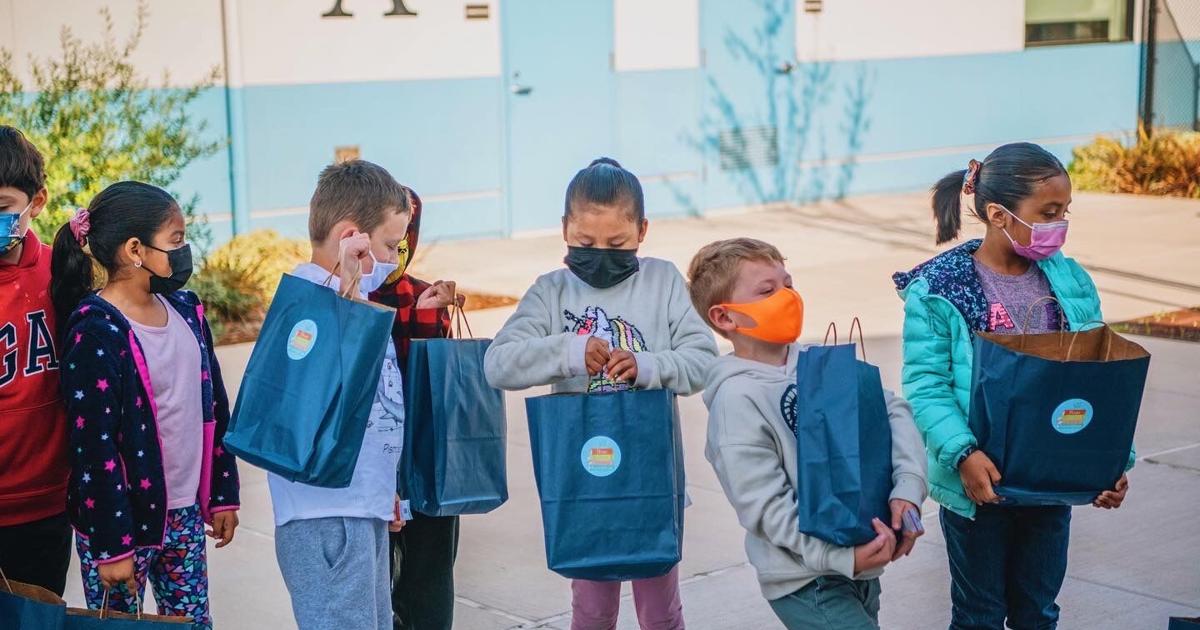 Napa County Community Builders: Gifts of books, music and help for wildlife | Lifestyles

REGISTER STAFF

Free books for Napa students 
There were flurries of books at Irene M. Snow Elementary and Shearer Elementary schools on March 18 when Napa Bookmine Literary Foundation handed out more than 1,300 books to first-grade students as part of its Books4kids program to promote reading and literacy.
Each first-grade student, 131 in all, at Snow and Shearer received four new books and six used books to take home with them — at no cost to the student, teacher, or school district. Titles and schools were selected in coordination with Napa Valley Unified School District's director of curriculum and library services coordinator.

Quality journalism doesn't happen without your help. Subscribe today!
The goal of Books4Kids is to increase the number of books in kids' home libraries by distributing free books to every first-grade student in Napa County, according to Kelsey Frazier,  executive director of the foundation.
"Studies indicate that children who are not reading at grade-level by the end of third grade are four times less likely to graduate high school in time, making access to books a critical issue for the well-being of young students here in Napa," Frazier said. "By increasing access to books, both at home and in the classroom, we're setting kids up for success and giving them a chance to fall in love with the magic of reading."
Napa Bookmine Literary Foundation's mission is to promote literacy and provide educational and cultural programs to the Napa community. The Books4Kids program, launched in 2021, is supported by a grant from Arts Council Napa Valley as well as private donations from generous community members.
A Cantata for Maundy Thursday
The First Presbyterian Church of Napa 1333 3rd St.) will present John Partridge's "Cantata" at 7 p.m. on Maundy Thursday, April 14. The cantata uses jazz, spoken word and song to tell the story of Jesus' arrest, trial and crucifixion.
Soloists Florida Stringer, Amber Marsh, Emily Evans, Eva Facey, Chad Williams and Scott Sherman will be joined by a 20-voice choir and an 11-piece jazz band under the direction of Mr. Partridge. The concert is free to the public, but an offering will be taken to offset the costs.
The First Presbyterian Church of Napa is at 1333 Third St. 
A grant for Napa Wildlife Rescue
Wildlife Rescue Center of Napa County (Napa Wildlife Rescue) has received a $30,000 grant for general support from the David and Jane Gotelli Family Fund.
This fund was established at Napa Valley Community Foundation in 2018 as a permanently endowed Legacy Fund to support organizations that seek to improve or sustain the welfare of small animals throughout Napa County.
"These essential funds will be used to fill staffing gaps with paid hours, in preparation for the very busy baby season," according to Napa Wildlife Rescue board president, Carol Poole.
"We are very proud to support the important work of Napa Wildlife Rescue," said NVCF President Terence Mulligan. "I saw their expertise and compassion first-hand a couple of years ago when a volunteer rescued a baby squirrel who had fallen from the redwood tree in my back yard."
For animals needing rescue or medical help, please call 707.224-HAWK (4295).
Get wild with 9 books about the animal kingdom
Wild reads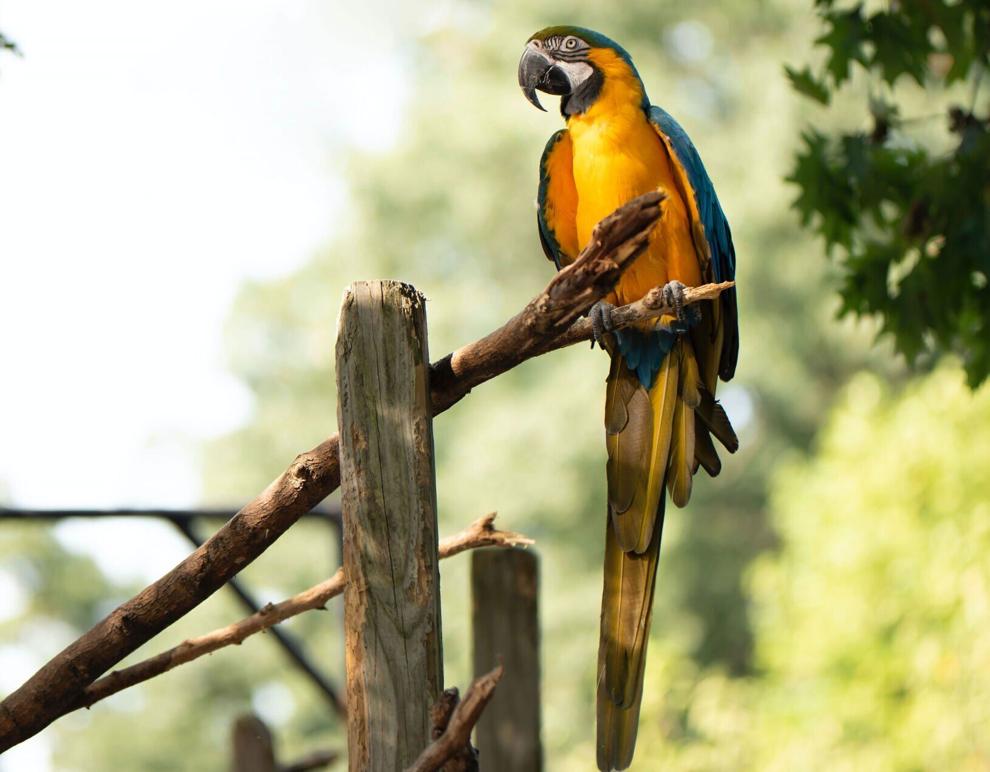 Animals are a continuous source of infatuation and fascination for us. That curiosity has led to copious amounts of scientific research. After all, it is important to understand how these different species work and interact with our world alongside us.
But some of these studies go far beyond simply noting these species names and natural habitats. We crave a deeper understanding of these animals — how much do we understand about them, and how much do they understand about us?
The scientists, veterinarians and anthropologists who wrote these nine animal books set out to determine just how much we have in common with fellow creatures.
'Becoming Wild: How Animal Cultures Raise Families, Create Beauty, and Achieve Peace'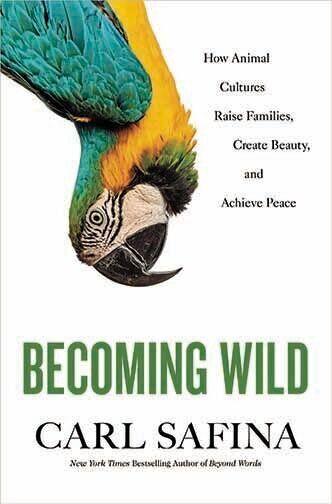 By Carl Safina (Henry Holt and Co.)
Our society's concept of culture is a complex tapestry of traditions from family recipes to specific holidays. But animals have their own traditions, too. Tactics honed over countless generations in an effort to continue the species' survival have become customary in these wildlife societies.
In this eye-opening account of his studies, ecologist Carl Safina suggests that animals have a much deeper sense of culture than we previously thought. By diving into the inner lives of three species — sperm whales, scarlet macaws and chimpanzees — and studying their intricate societies and traditions, Safina makes a compelling case for the intelligence and sophistication of these animals. "Becoming Wild" gives us a rare glimpse into the eyes of these incredible creatures and how they're capable of far more than what we previously thought.
'Are We Smart Enough to Know How Smart Animals Are?'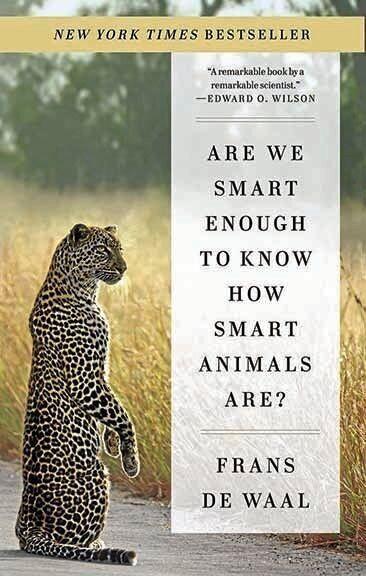 By Frans de Waal (W.W. Norton & Company)
Many pet owners will proudly tell you that their Fido or Mittens is one smart cookie. But breaking into the locked cabinet for treats doesn't mean that animals are capable of human-level intelligence … right?
It turns out that many of the abilities that we associate with human intelligence can be found reflected in the wild. From using tools to solving complex logic puzzles, animals show a level of intellect that we previously haven't given them credit for. In this New York Times bestseller, biologist and primatologist Frans de Waal delves deep into how little we've scratched the surface of animal intelligence. By discussing examples in a multitude of species — elephants, ravens, dolphins, octopi, wasps and chimps — de Waal challenges our previous conceptions of what animals are capable of. Readers will be swept away by this riveting and accessible dive into nature and the realization of how much they understand.
'Your Pet, Your Pill: 101 Inspirational Stories About How Pets Lead You to a Happy, Healthy and Successful Life'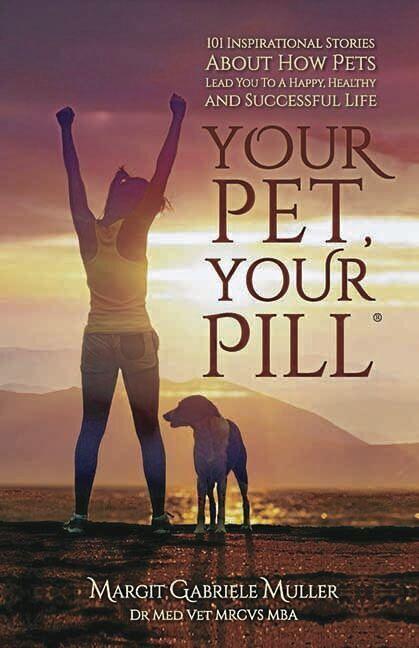 By Margit Gabriele Muller (HSH Press)
Animals can teach us far more than an understanding of their world — our beloved pets can also teach us more about ourselves. Lauded veterinarian Margit Gabriele Muller packs 101 incredible stories into this inspiring book. From a burn victim healing through her trauma thanks to her pet birds to a 7-year-old finding comfort in a three-legged dog that shares his own disability, every story pulls at the heart and drives home how much our pets can heal our souls.
With every tale, Muller brings her professional expertise as well as some personal anecdotes. She shares how her own elderly uncle was able to find new physical and mental strength thanks to his beloved dog. It seems that in pursuit of companionship, we often end up finding a pet that will rejuvenate and transform our lives. Pets have the talent not only to teach us about their needs and wants, but also teach us what we're capable of.
'Chimpanzee Culture Wars: Rethinking Human Nature alongside Japanese, European, and American Cultural Primatologists'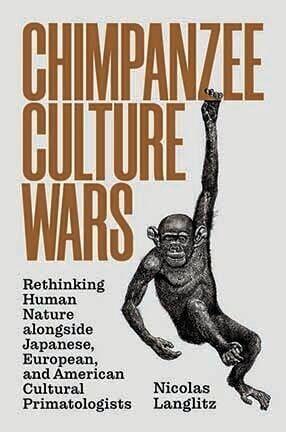 By Nicolas Langlitz (Princeton University Press)
In the 1950s, Japanese zoologists noticed that a group of macaques developed a new food-washing technique and spread the knowledge throughout their ranks. If these primates could communicate and teach this learned behavior through their group, scientists wondered: What does this mean for the previous notions of animals' social intelligence?
Anthropologist Nicolas Langlitz guides the reader through the controversial theories that spouted from this discovery. Some cultural anthropologists began to theorize that chimpanzees — and other primates — are capable of culture, but this proposal clashed with evolutionary anthropologists. As different factions of scientists butted heads, more studies quickly followed. By comparing findings in Japan to the Ivory Coast, Guinea, Germany and North America, Langlitz outlines both sides of the argument and the evidence to back it up. If you're looking for a riveting tale of scientific debate and drama, this book will captivate readers with its interpersonal conflicts and fascinating finds.
'How to Be a Good Creature: A Memoir in Thirteen Animals'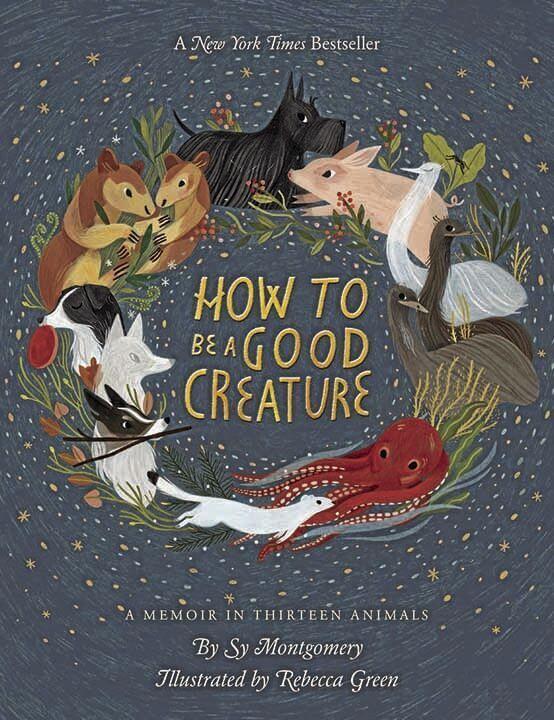 By Sy Montgomery (Mariner Books)
In this New York Times bestselling memoir, naturalist and adventurer Sy Montgomery ruminates on the animal relationships throughout her life, from her own pets to the wildlife she's studied around the world. She introduces us to pinktoe tarantulas, octopi and tigers — but also her pet pig Christopher Hogwood and other beloved companions. As she recalls these 13 animals — their triumphs, struggles and how they worked their way into her heart — she shows how friendship can transcend different species to create a truly memorable connection.
With enchanting illustrations by Rebecca Green, this book transports the reader to the creatures' environments. Be prepared to be laughing out loud at one story and reaching for a tissue after another, since some of this book deals with the circle of life. Montgomery comforts us with the knowledge that the connection we feel with animals is a two-way street.
'When Elephants Weep: The Emotional Lives of Animals'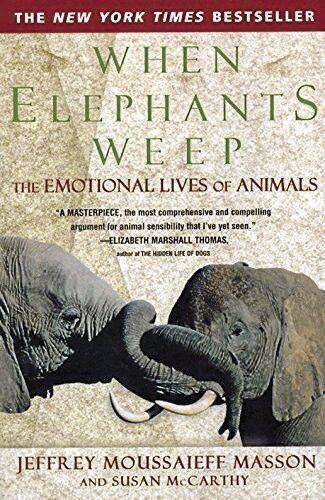 By Jeffrey Moussaieff Masson and Susan McCarthy (Delacorte Press)
Authors Masson and McCarthy earned famed primatologist Jane Goodall's endorsement of their sensational book "When Elephants Weep," a compilation of studies that will change the way you think about animals. In this eye-opening publication, a myriad of studies show the range of animals' emotions.
From a shy gorilla that plays with dolls to an Indian elephant able to communicate his feelings through facial expressions, animals continue to defy our expectations of their abilities. Masson's and McCarthy's tireless research affirms what many have suspected — when we underestimate animals' capacity for emotional intelligence, we miss out on discovering the true depth of what these beings can do.
'We Walk Beside You: Animal Messages for an Awakening World'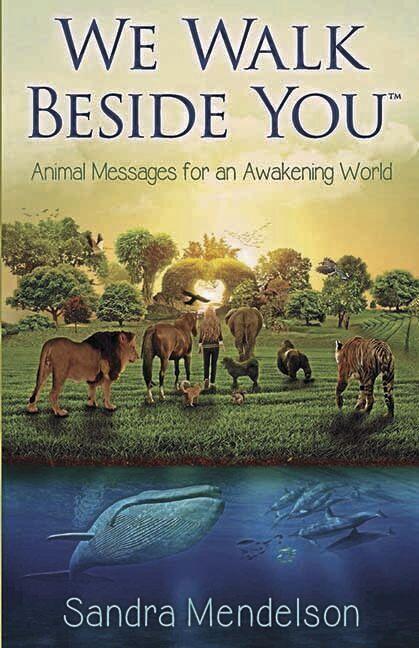 By Sandra Mendelson (Little Black Paws Publishing)
In 2012, while doing body work on a horse, Sandra Mendelson received a series of messages from her equine client that dismantled her entire understanding of human versus nonhuman capabilities, perception and spiritual awareness. This exchange set her life on a course she could never have predicted. Over the next several years, more than 50 species stepped forward to share what they want humans to know.
In this, her first book of the "We Walk Beside You" series, the animals correct our misconceptions about their behavior, reveal their intention and, mostly, offer their insights to help humans survive and thrive with more love, joy, sense of purpose and understanding. You may never look at animals the same way.
'When Animals Speak: Toward an Interspecies Democracy'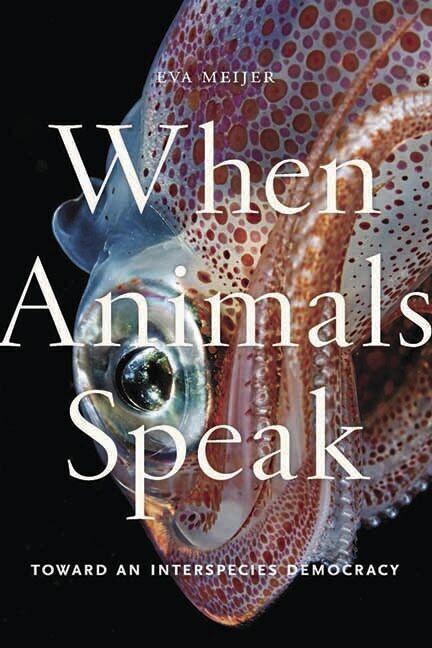 By Eva Meijer (NYU Press)
From wolves howling to birds chirping, we know that animals can communicate with each other to a certain extent. But just how complicated is their language?
According to researcher Eva Meijer, there's a lot to learn from the way animals speak to one another. Not only do they warn each other of danger or squabble over food, but they also operate a political hierarchy. Geese, dogs, squids and worms — Meijer brings example after example to highlight her findings. Combining knowledge from science, philosophy and politics, the book outlines just how nuanced these animal relationships can be, both within their own groups and with other species entirely. With these revelations, Meijer encourages us to think about the way we interact with animals and to not underestimate their understanding. This thought-provoking read is sure to have readers thinking long after they've turned the last page.
'Zoobiquity: The Astonishing Connection Between Human and Animal Health'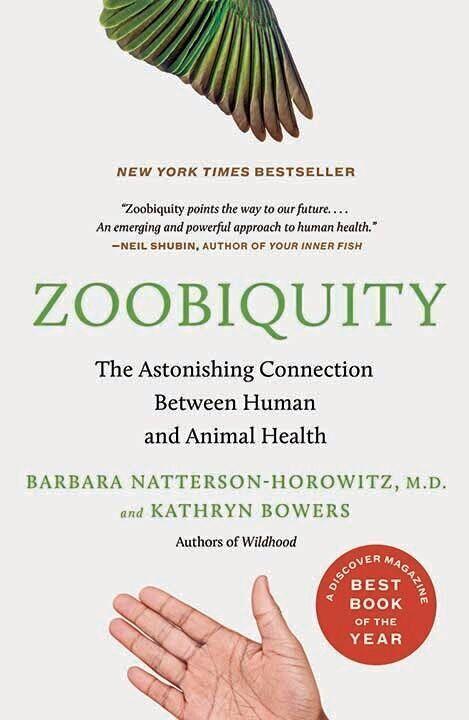 By Barbara Natterson-Horowitz and Kathryn Bowers (Knopf)
As so many of these books have told us, the similarities between animals and humans are striking. From feeling deep emotions to having complicated political hierarchies, animals show a number of traits that we previously thought only humans were capable of. The question is, what do we do with this kind of information?
Cardiologist Barbara Natterson-Horowitz found a unique way of using this knowledge. In 2005, she was called to examine an emperor tamarin at the Los Angeles Zoo. As she studied the monkey's heart, she came to the realization that it was suffering from the same heart condition as some of her past human patients. Together with science journalist Kathryn Bowers, Natterson-Horowitz set out to document other similarities between animal and human conditions. The result was "Zoobiquity" — an approach to medical care that transcended species and revolutionized the way we look at health. The combination of research has helped develop new ways of treating conditions in both animals and humans — just one more example of the similarities between all of us creatures.