[ad_1]

This post may contain affiliate links. Please see disclosures here.
This updated end table went from dated to modern, made simple with the right products! 
Hello, my sweet friends!
Today is Trash to Treasure Tuesday and I am so excited to share my latest makeover with you and my friends. Don't forget, they are sharing theirs too so be sure to scroll all the way down to catch their fun makeovers too.
Today I'm sharing the last one from my recent haul…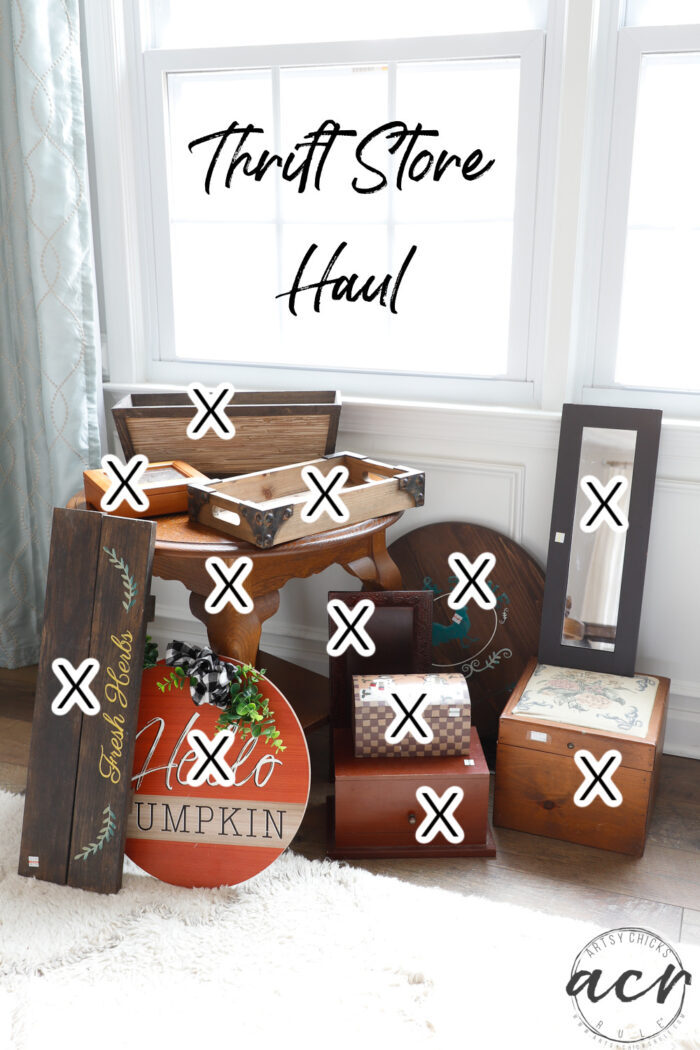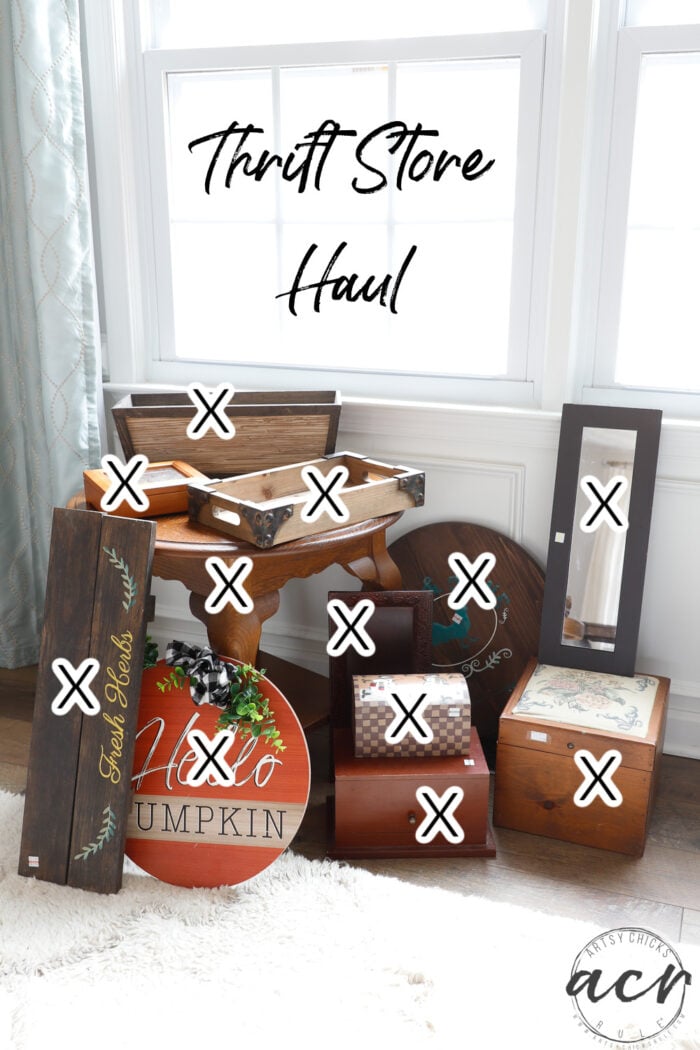 Done!
Now onto my next one here…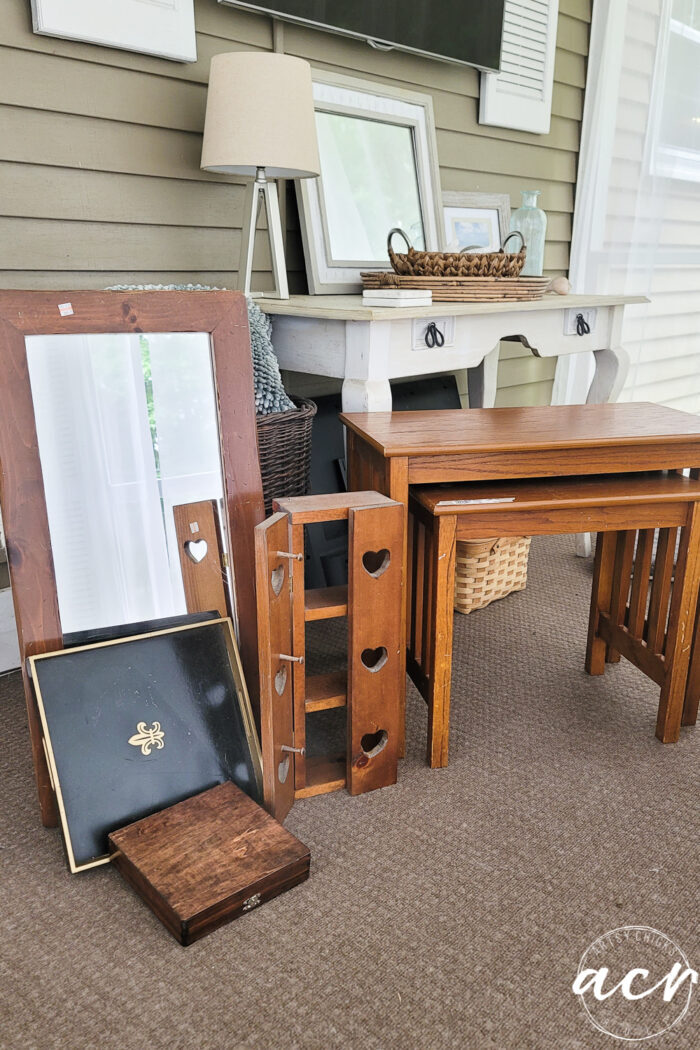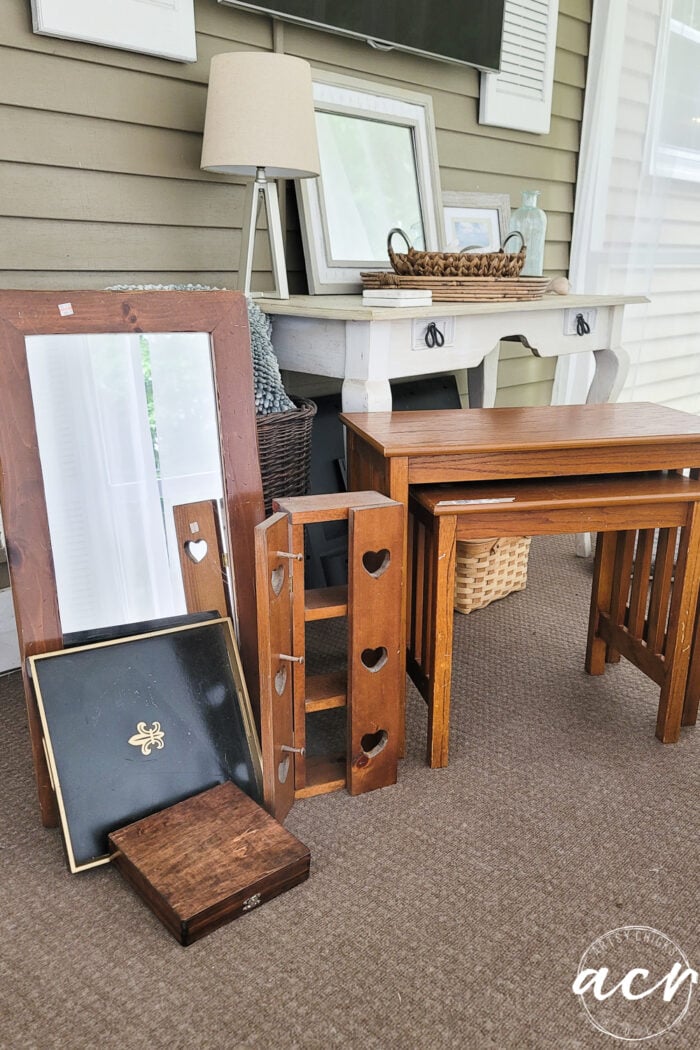 Updated End Table
But today, it's all about this $8 beauty…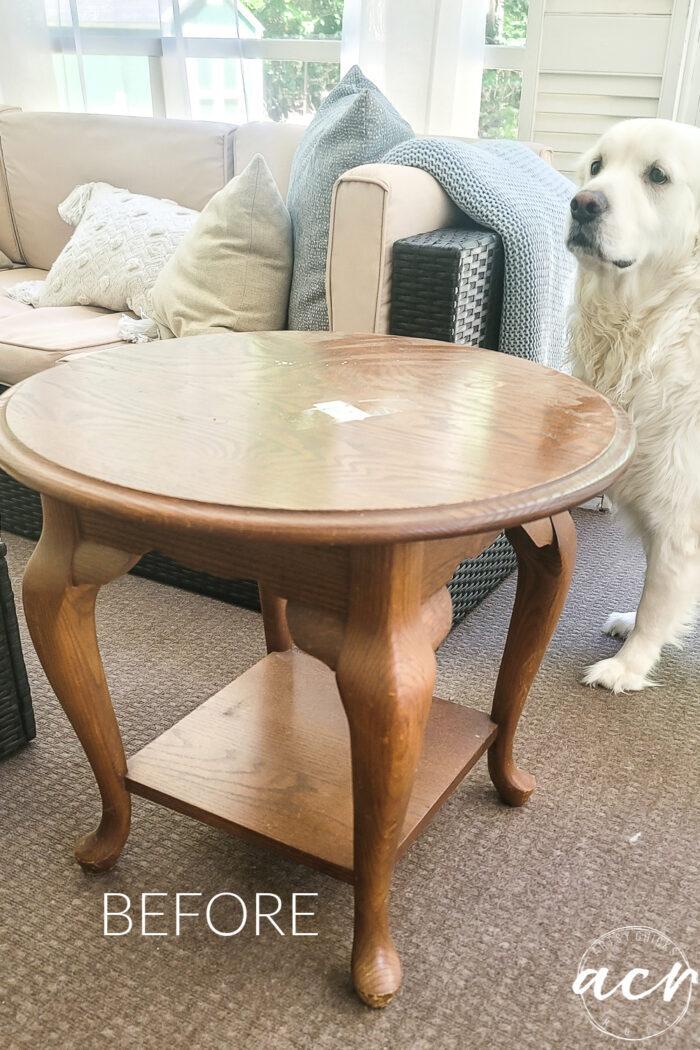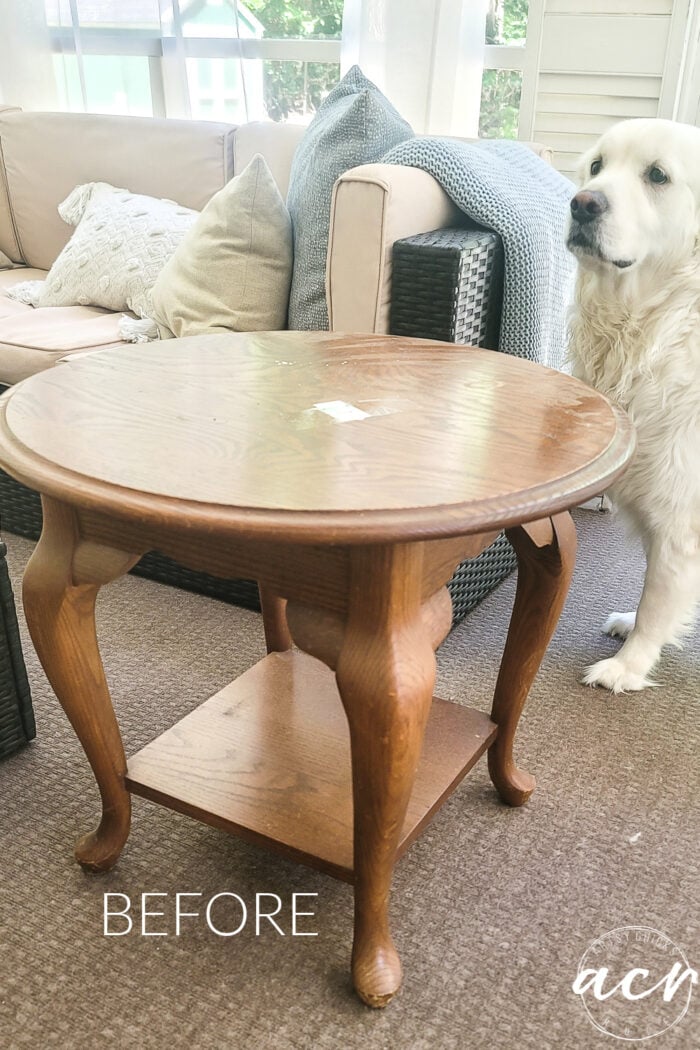 Dated, orange…time for a brand new look.
I pulled this from my stash to give it a try.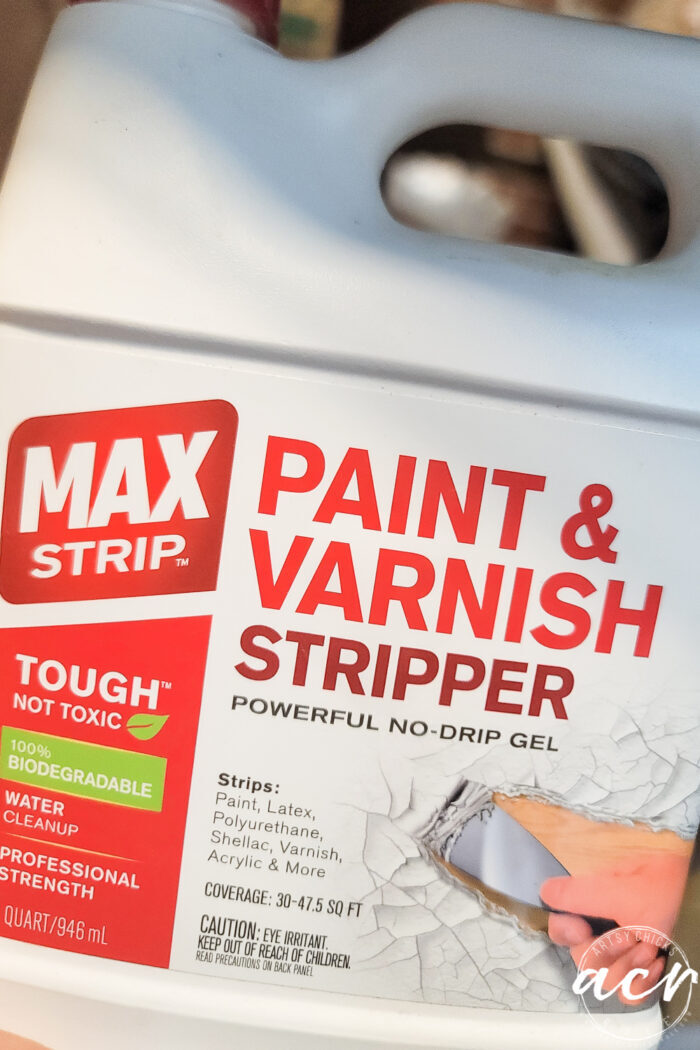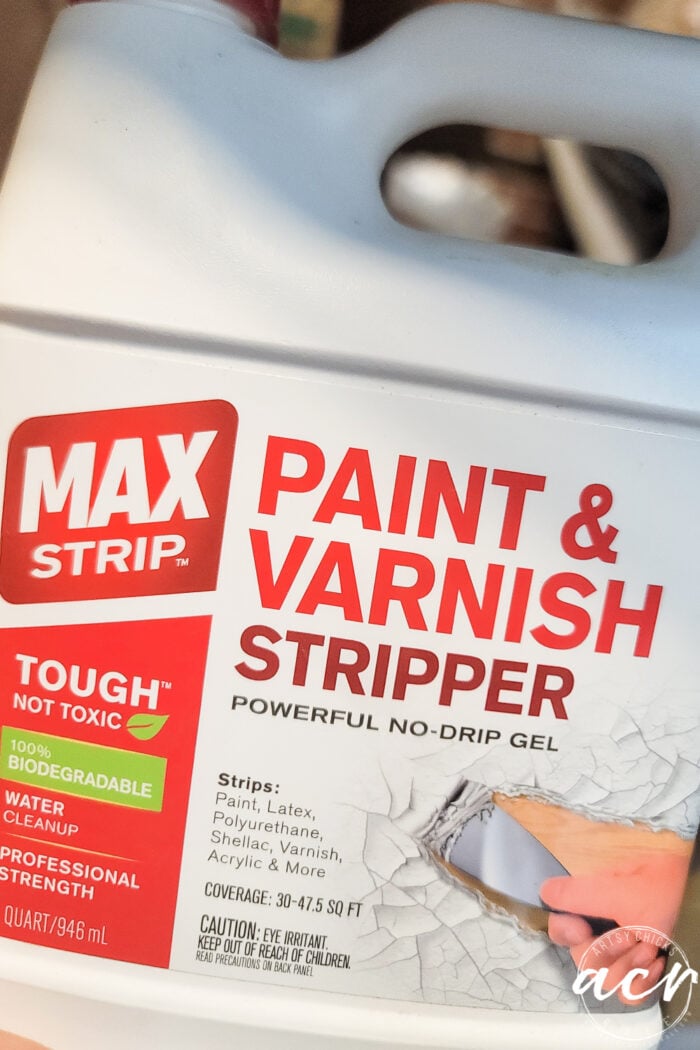 I liked that it was biodegradable AND water cleanup. Yes!
I brushed it on and covered it with plastic wrap then let it sit for an hour or so.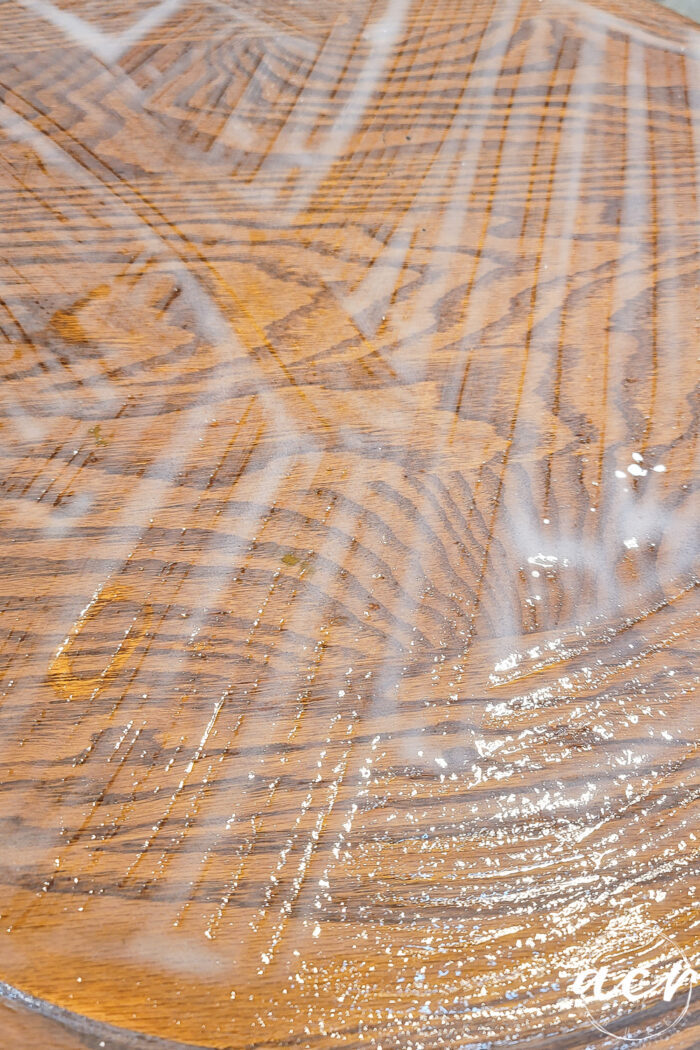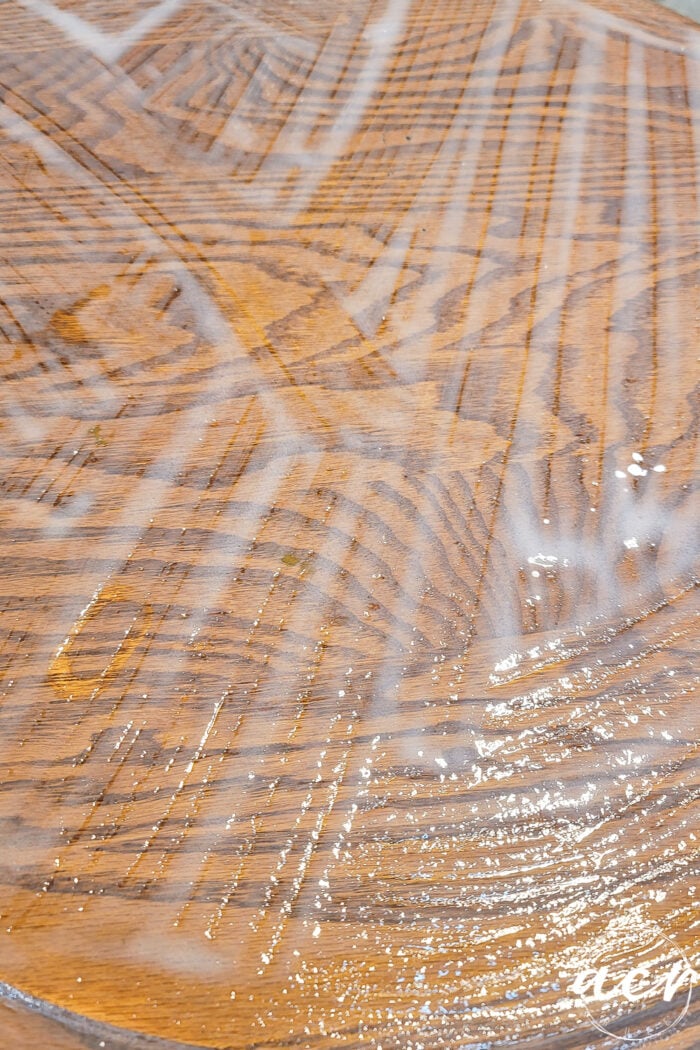 I came back to check and it was working great.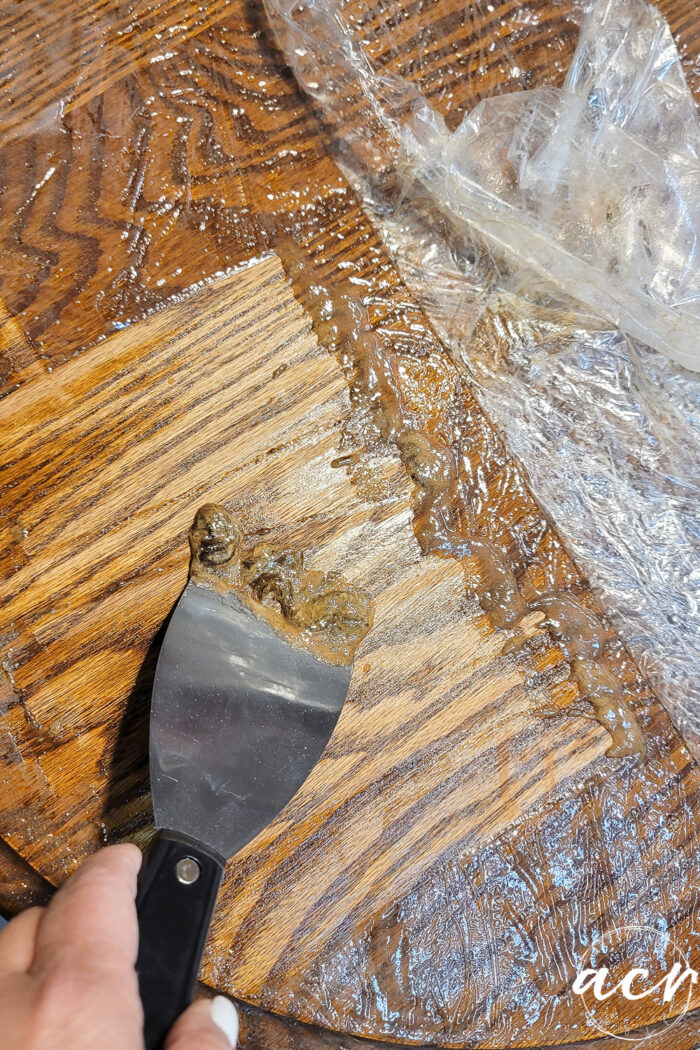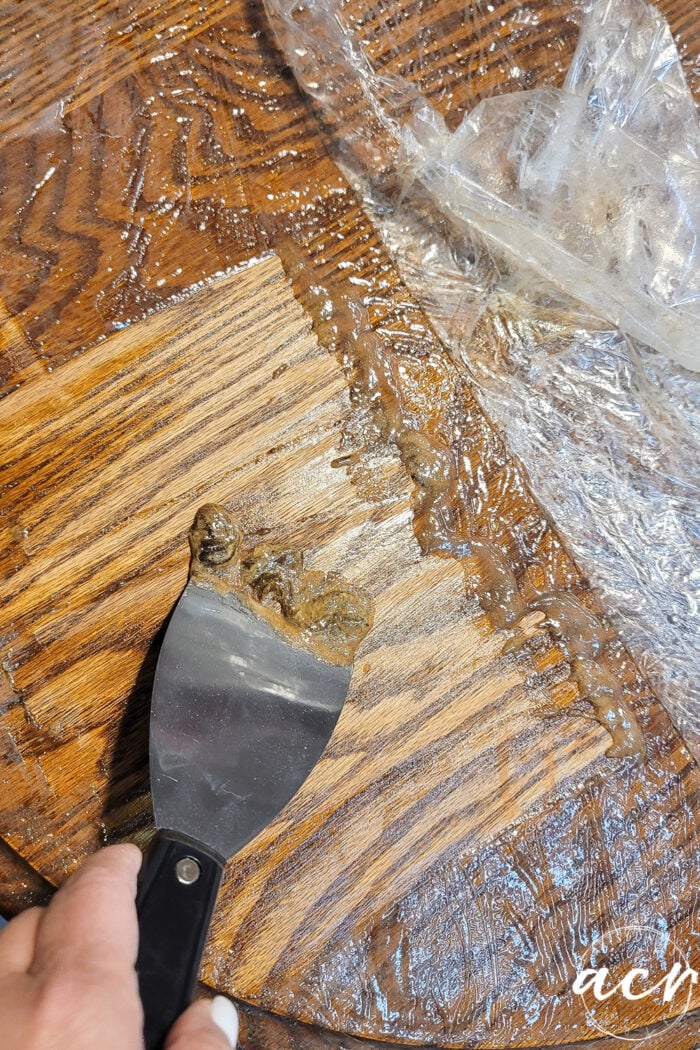 I scraped off all of the finish and got most of the stain out. Awesome.
AND the very best part…I cleaned up the residue with water! That was a major win.
So much easier (and much fewer chemicals) than cleaning up with mineral spirits, etc.
I'll try it out on something painted next and report back. 
I then sanded the top and bottom shelf.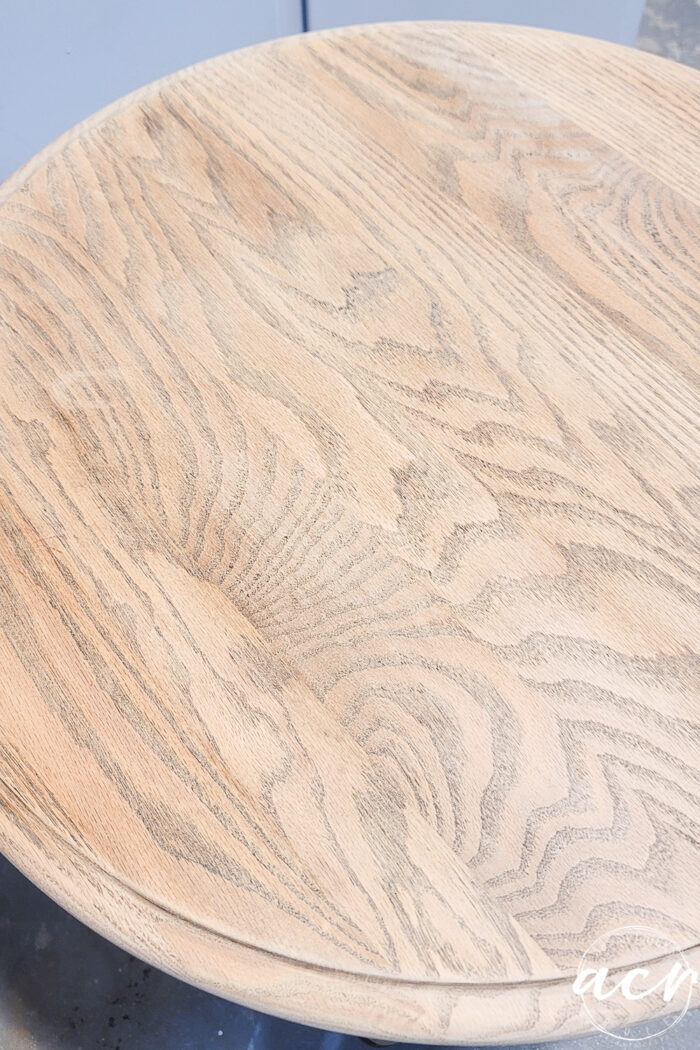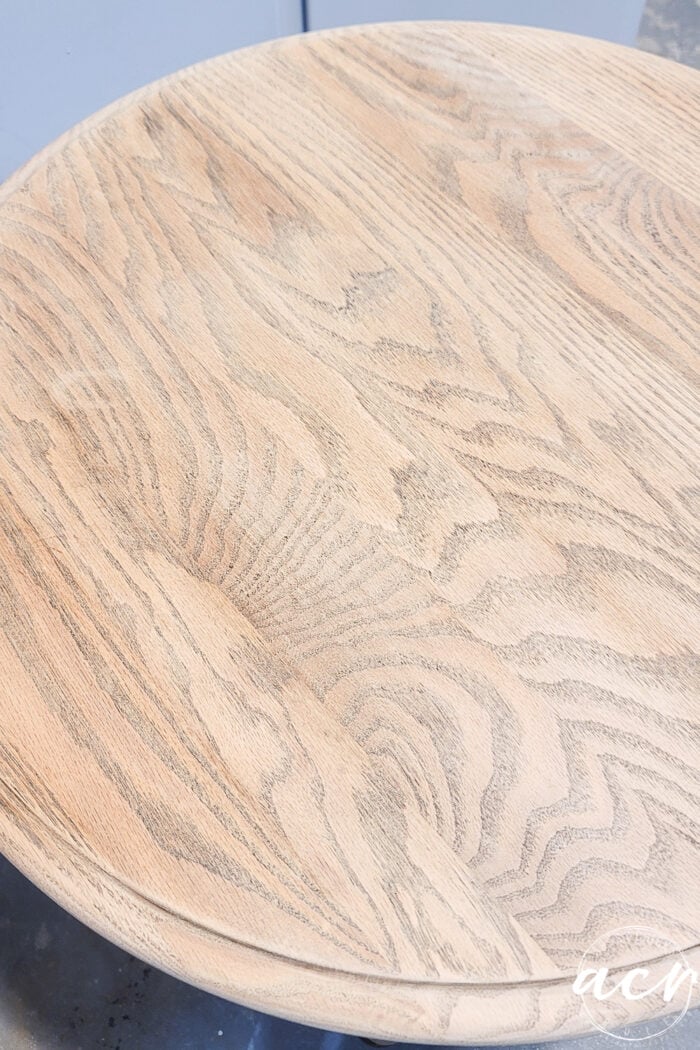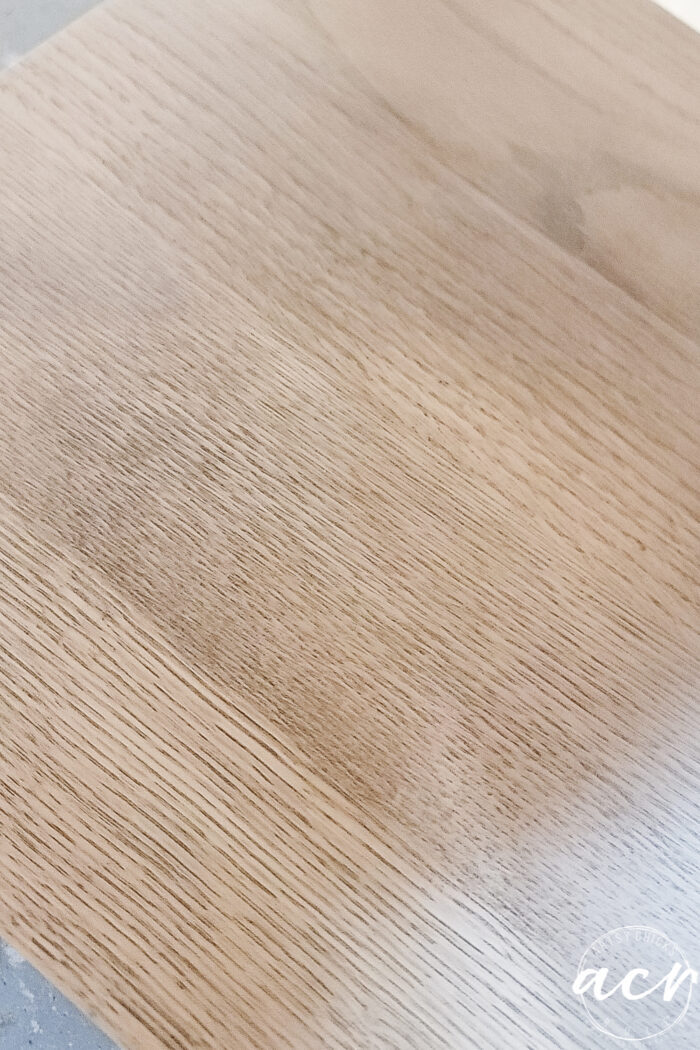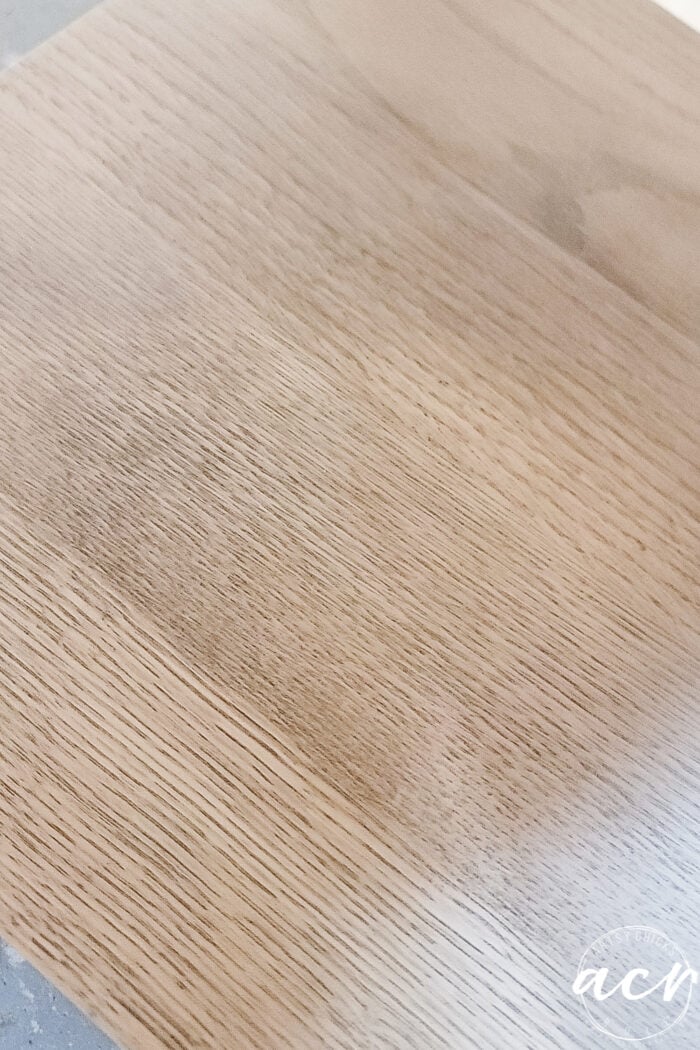 \
Removing that finish sure saved me a ton of time sanding.
I cleaned up all the dust from sanding and then used my fave, Driftwood Stain & Finishing oil to give it a brand new color and look.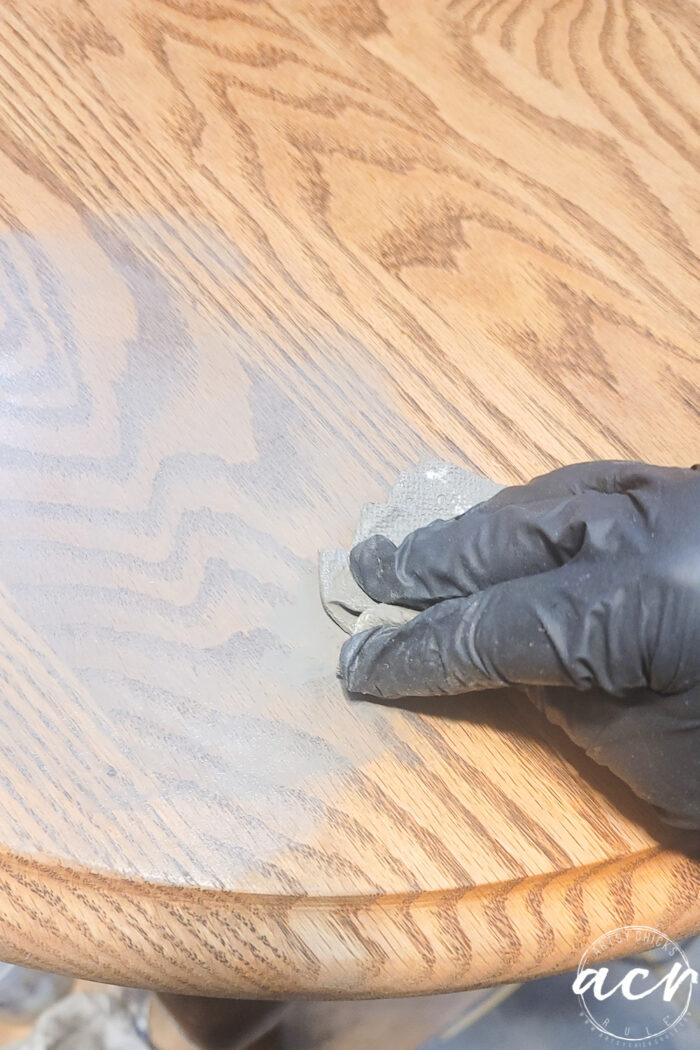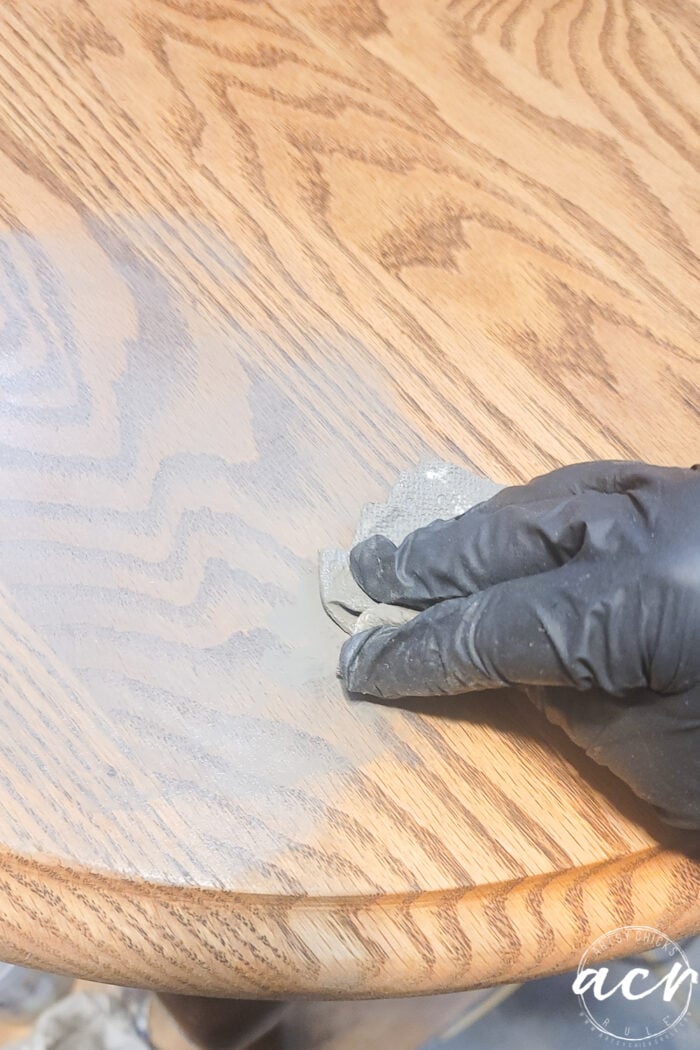 I applied only one coat and let it dry.
Once it was dry, I cleaned up the legs and the rest of the wood with a TSP alternative. Then I applied Ultra Grip and let it sit for the rest of the afternoon.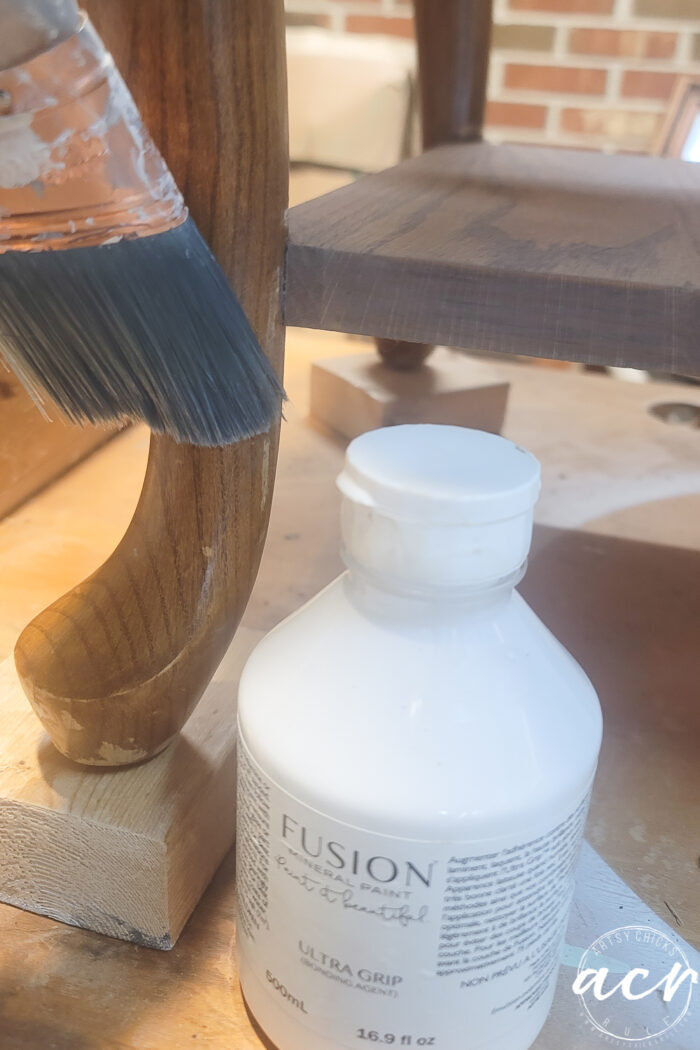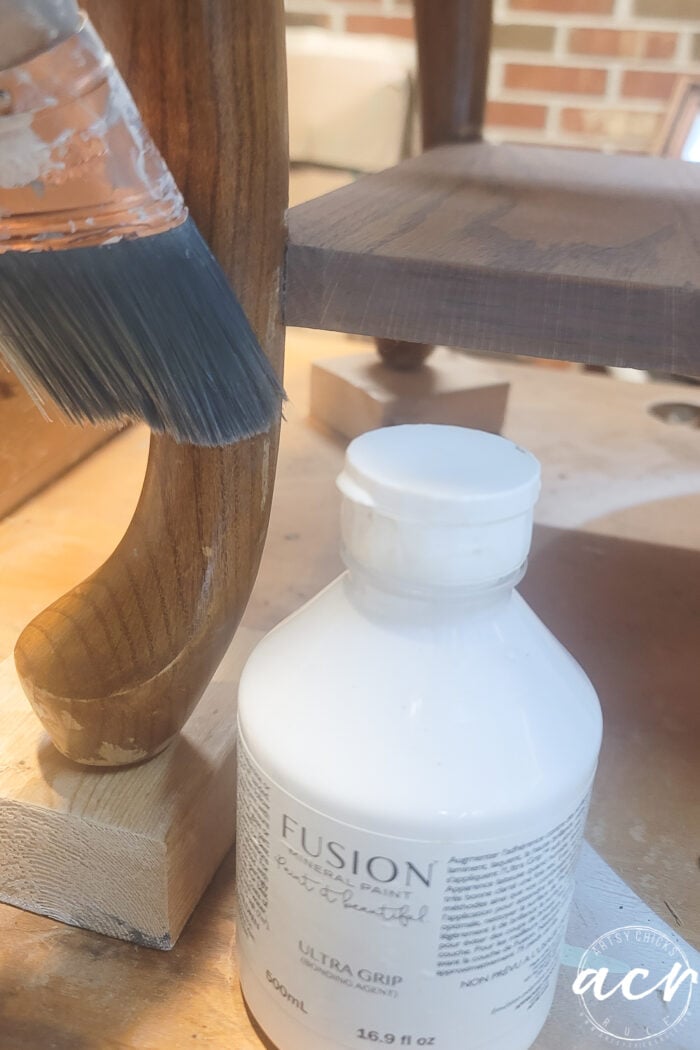 I followed that by taping up the bottom shelf around the legs and painting it in a pretty warm-toned white.
I didn't want it bright white so this was the perfect color.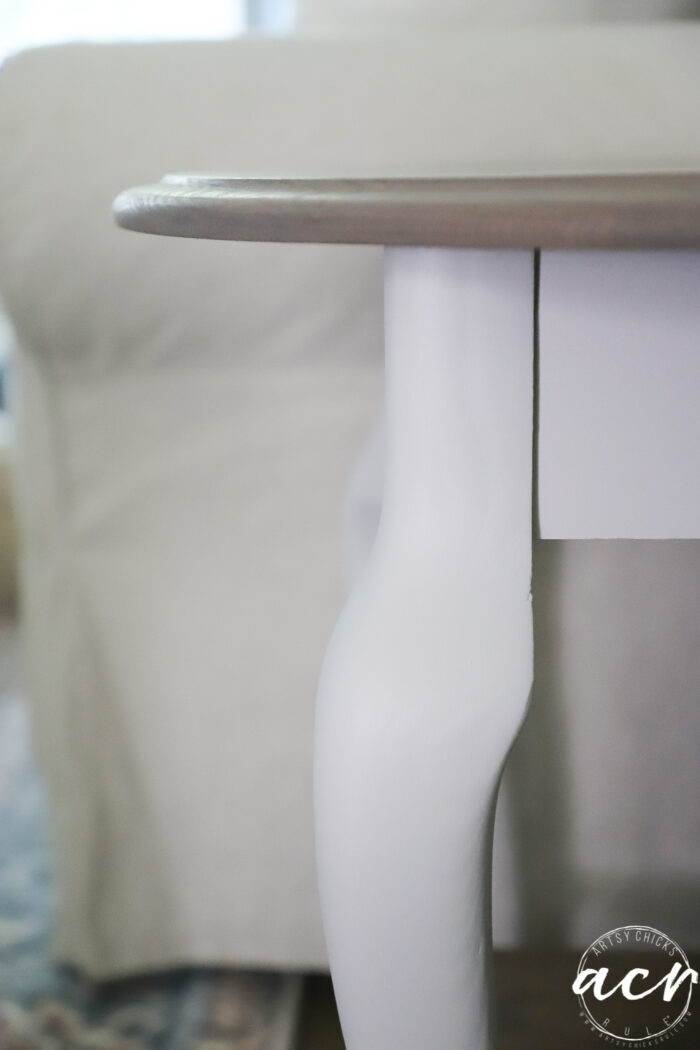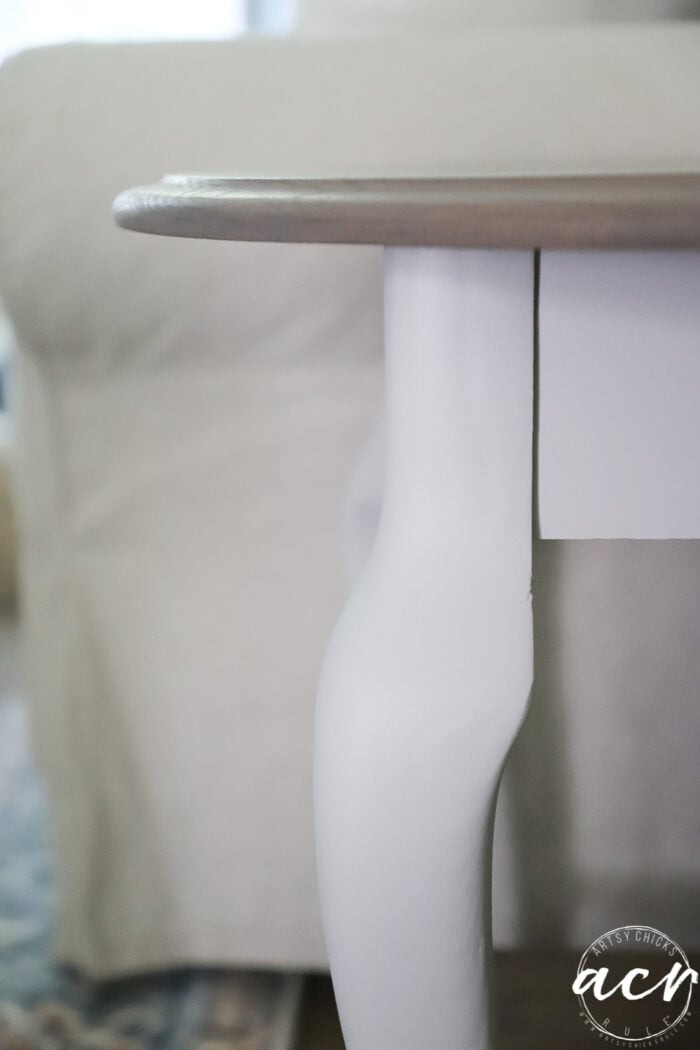 Oh! But as I was cleaning those legs, I realized that it was missing a piece of wood trim. Bummer. (scroll up to the "before" picture to see the pieces that I'm talking about)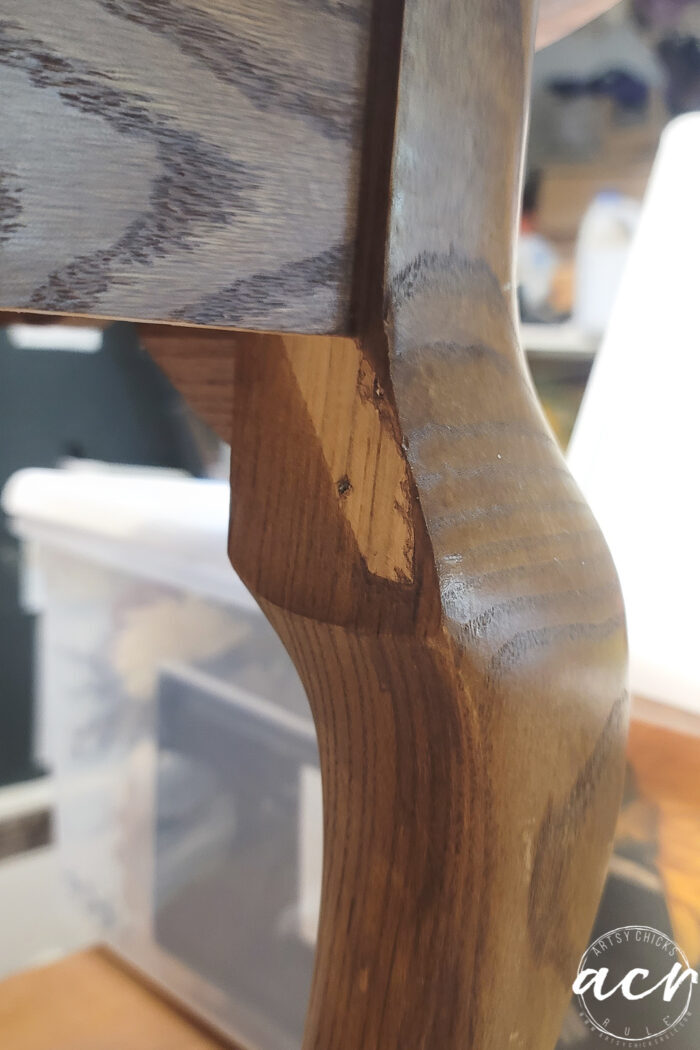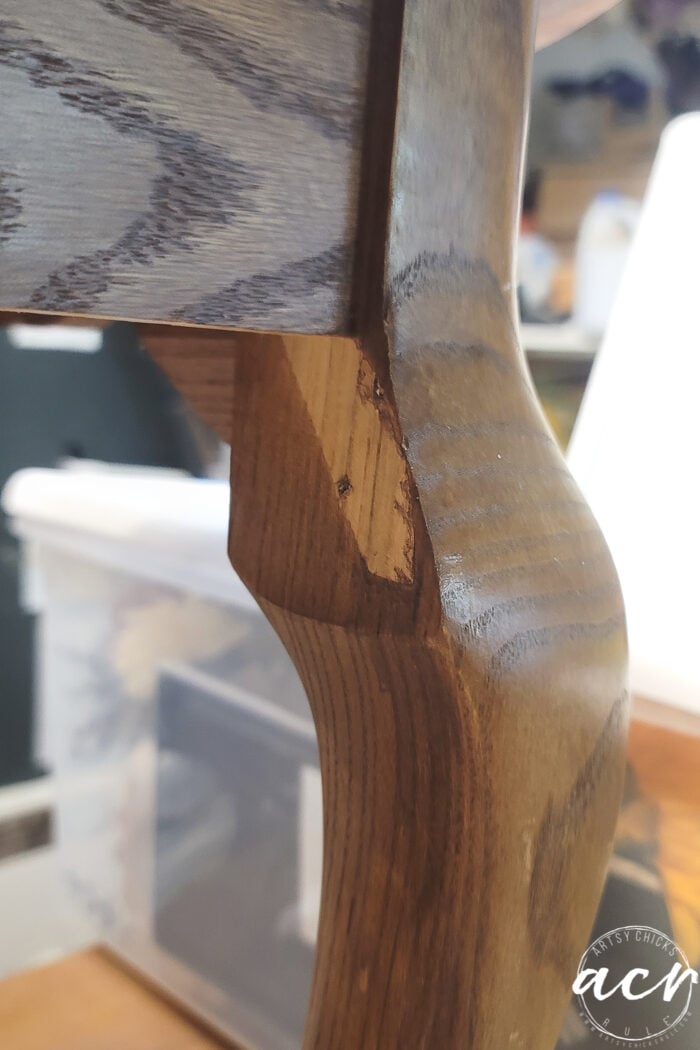 I hadn't noticed that when I bought it. Oh well, I just decided to remove them all since they weren't really structurally needed.
And I actually think it looks more modern, less dated, with those gone. So win-win!
I filled the holes leftover with wood putty and sanded them to paint.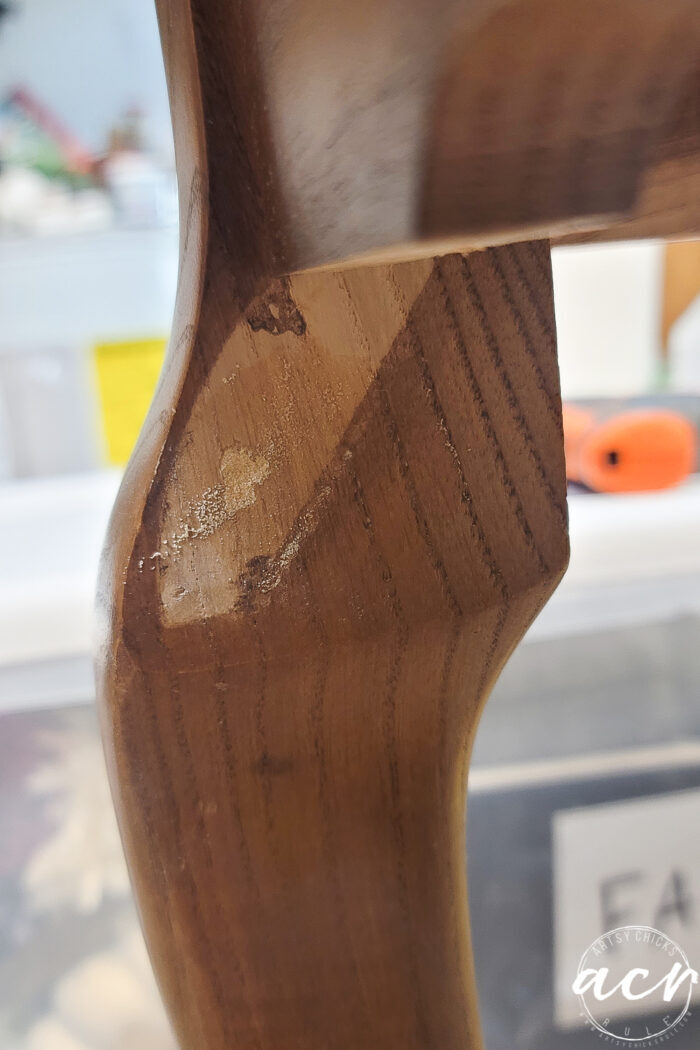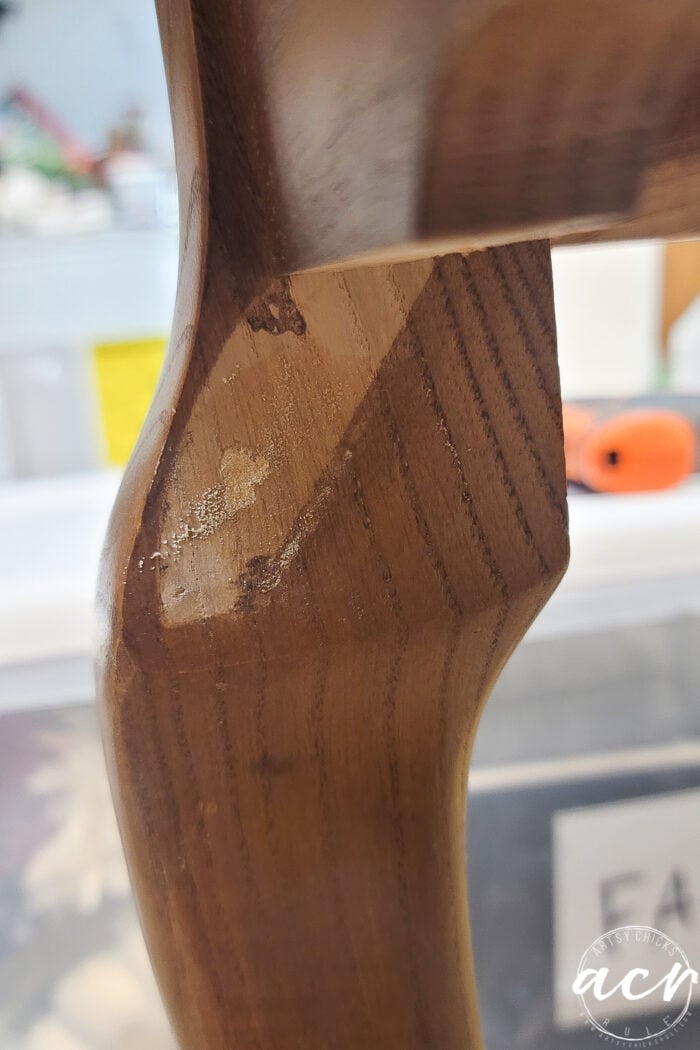 I plan to give the entire thing (top and bottom shelf included) a coat or two of Matte Tough Coat. I want to let it cure a bit before applying that though.
In the meantime, here is the updated end table with its brand new look.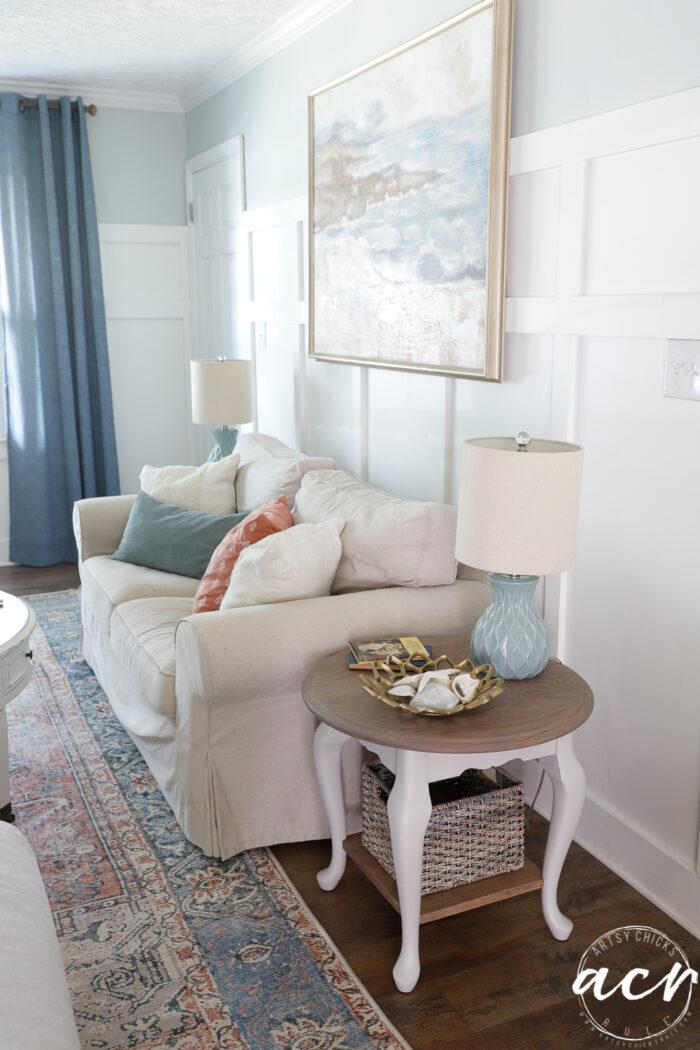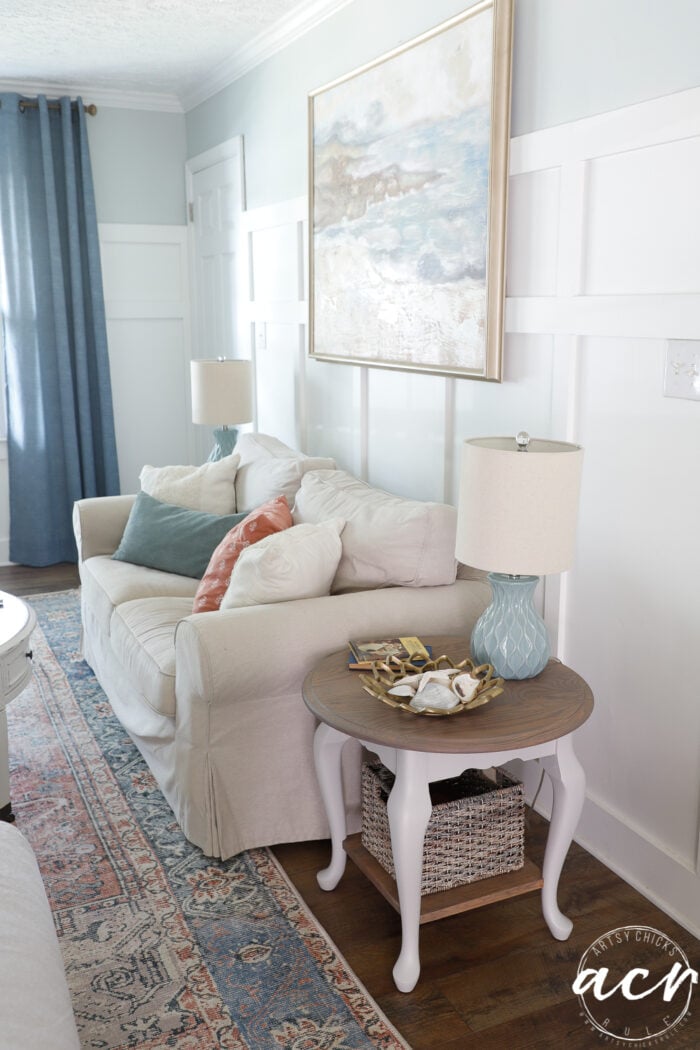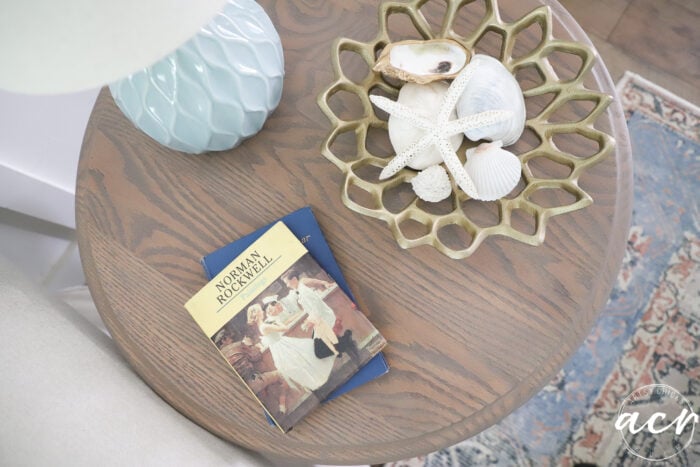 I love the new color the Driftwood stain gave it. It's a great neutral color.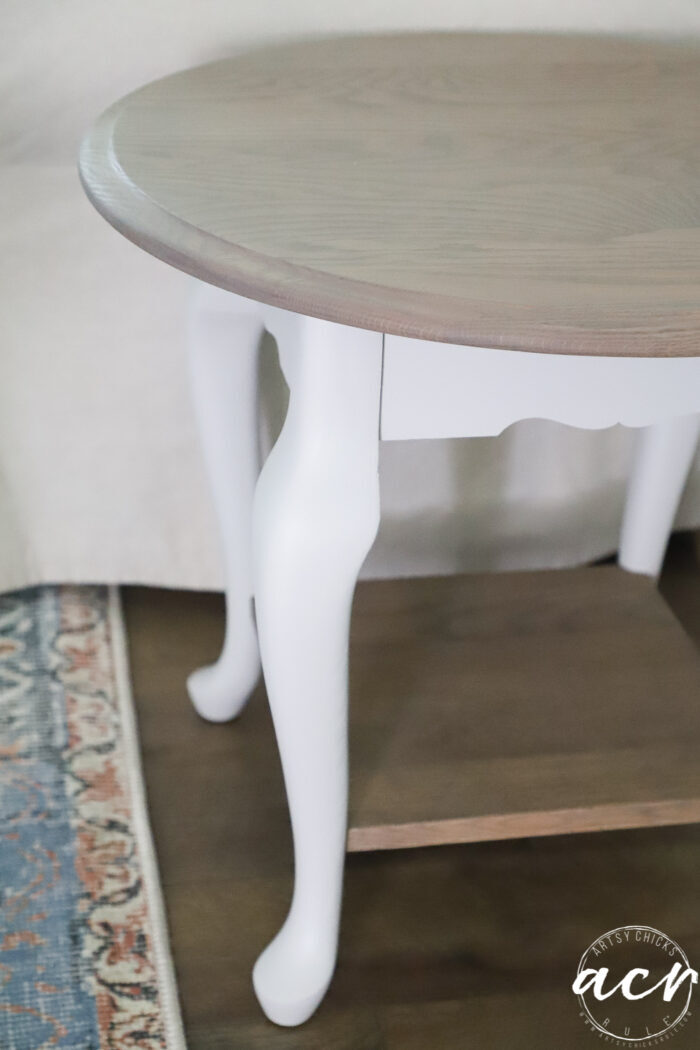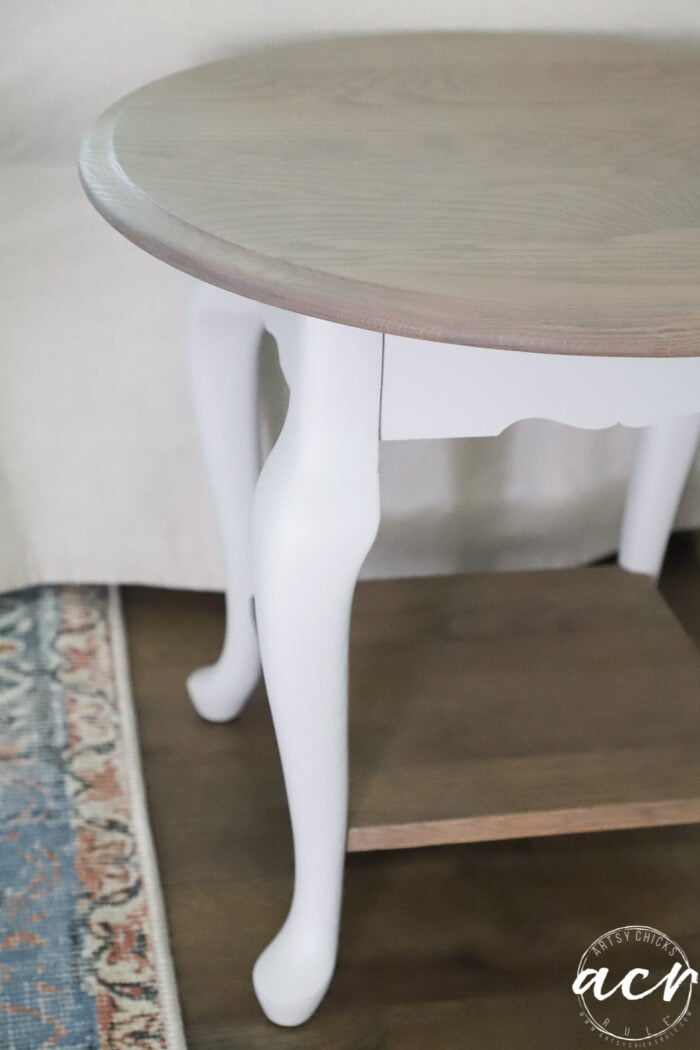 It's a favorite of mine. I've used it on many pieces now, as a stain and even over paint.
With the right products, this is a fun and simple makeover!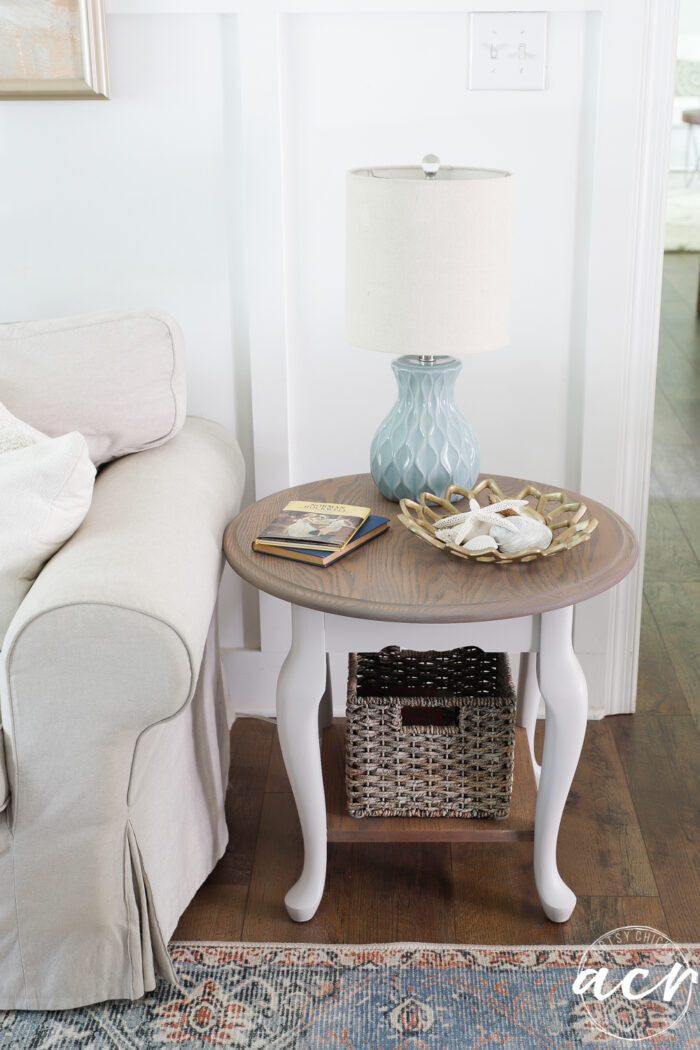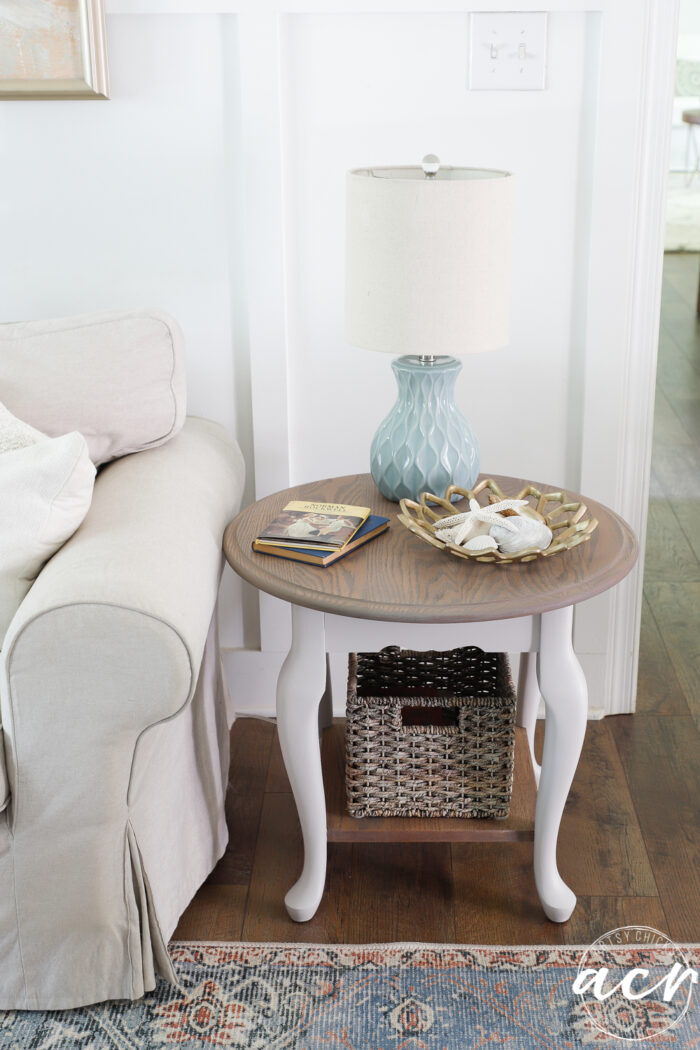 Have you tried the Driftwood Stain yet? You can find it right here in my shop.
PIN it to save it!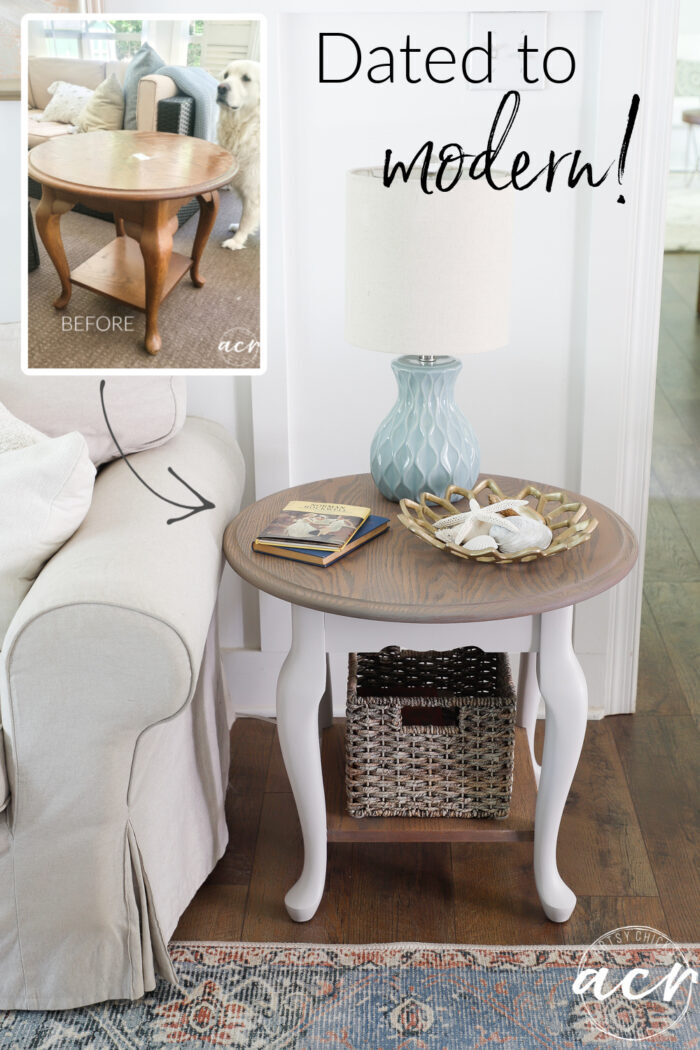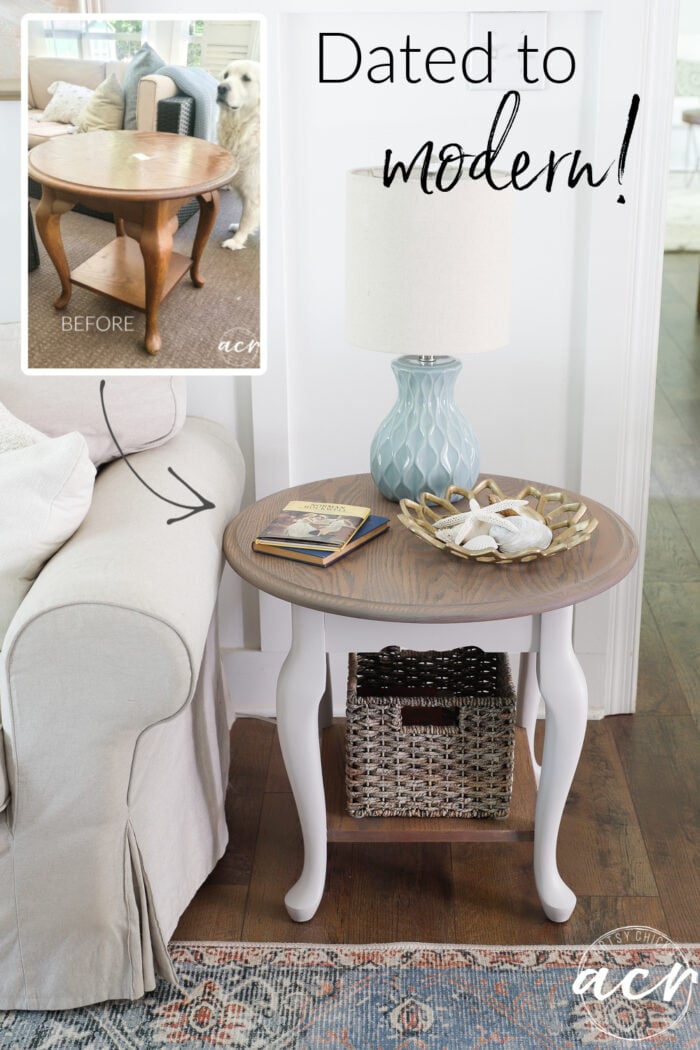 Don't forget to hop on over and visit my friends below!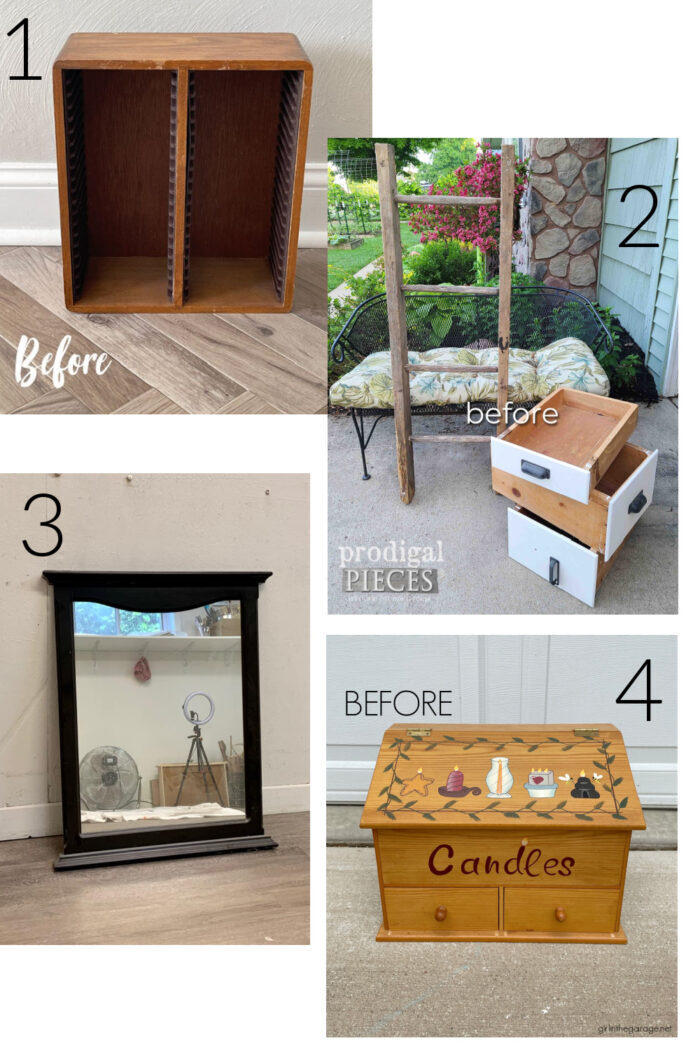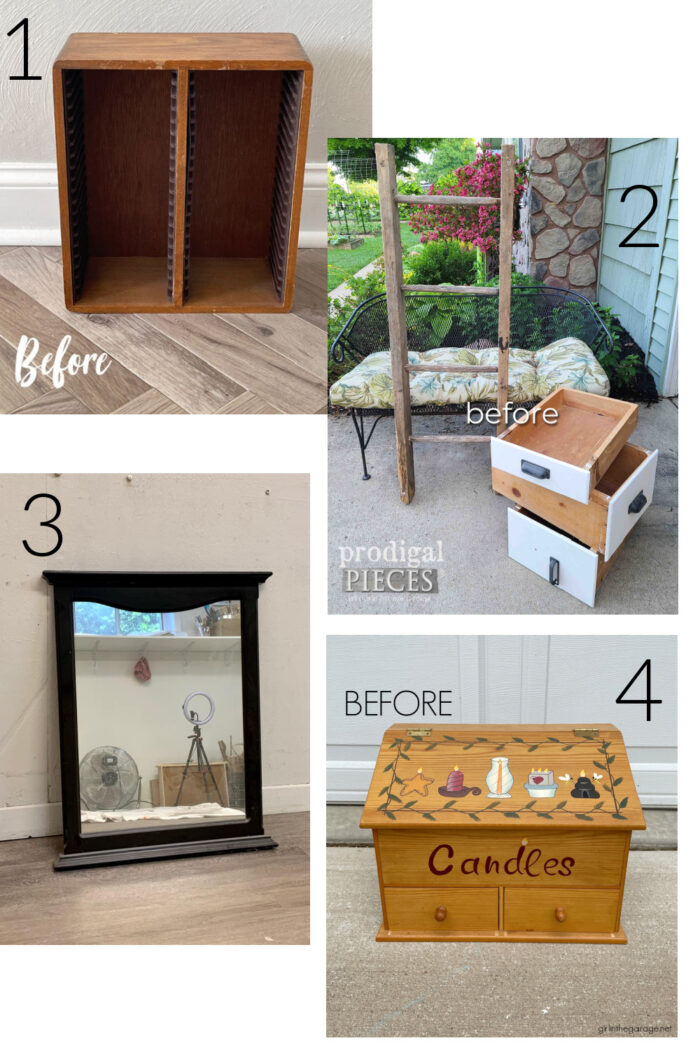 I hope you have a wonderful week!
xoxo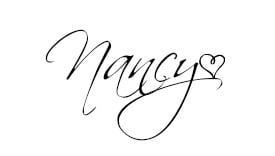 Follow Along Here!



[ad_2]

Source link