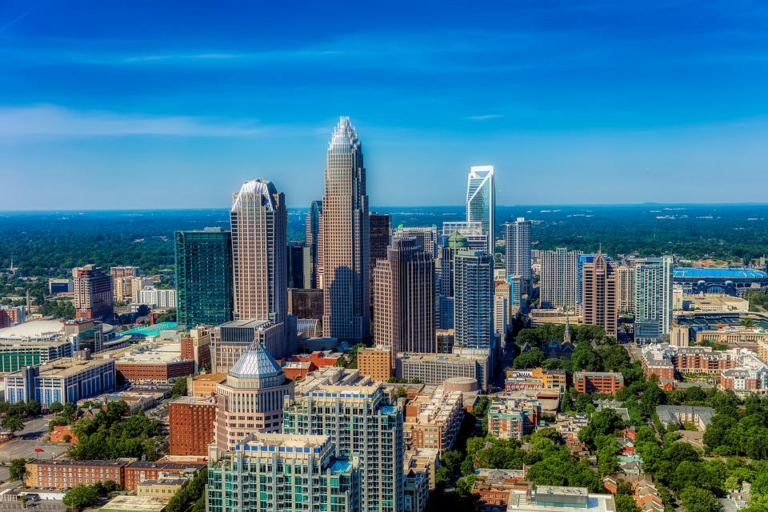 If you are a young professional looking to make a move, you are probably specifically looking for cities that appeal to young people focused on their careers. Whether you are moving purely for professional reasons to advance your career, or you are moving for personal reasons but hope to still focus on your career, North Carolina has several cities that will appeal to you.
North Carolina is a great state in general with mild weather and a lot to offer. It is no wonder why all types of people, including young professionals are drawn to the area. With that in mind, here are the best cities in North Carolina for young professionals:
Raleigh
Raleigh is the capital of North Carolina and a great pick for young professionals. Raleigh offers all the great perks of a big city, including a strong job market (which young professionals will really appreciate) without many of the hassles that come along with big city living, like traffic and parking struggles.
The bonus of being the capital and a larger city in the state is that there is plenty to do and lots of great opportunities for entertainment for young professionals. There are amazing museums, parks, and restaurants, and Raleigh is home to higher education institutions, like North Carolina State University, should you decide you want to further your education or change careers. Overall, Raleigh has a lot going for it that young professionals would love.
Greensboro
Another North Carolina city that young professionals will love is Greensboro. Greensboro is located in the Piedmont region of the state and is the third most populous city in the state. Like Raleigh, there are great job opportunities in Greensboro, including entry level jobs for those young professionals just starting out.
Greensboro is also growing, and offers growth opportunities for those moving there. There are affordable homes available for single young professionals, or those looking to expand their families. This is a great opportunity to buy an affordable place in a growing city.
Charlotte
Charlotte is the largest city in North Carolina by population, and therefore, a great option for young professionals. Charlotte is also a growing city, with many moving to the area recently. Although home prices have increased, they are still more affordable than other large cities.
If you are looking for Charlotte apartments for rent right in downtown, the prices may be a little high, but the amenities may make the prices worth it. Young professionals will love the big city feeling combined with the more affordable cost of living in Charlotte, as well as the abundance of corporate offices located in the city and job opportunities.
If you are planning to move to North Carolina as a young professional, be sure to check out Raleigh, Greensboro, and Charlotte. Each city offers young professionals so much, including big city vibes at affordable prices and without the major hassles of big cities. Ina addition, each city offers a thriving job market, a huge asset to young professionals.